County Employment
The Virginia Association of Counties accepts employment ads in a PDF file or a link to a job site. Please include information for applying, and a link to other important information. Please do not fax your employment ad.
VACo members are not charged for placing an employment ad. The cost is $50 per ad for non-VACo members. VACo publishes the ad on its website and mobile app as well as the upcoming County Connections issue.
If you have any questions or concerns, please email Valerie Russell.
---
DECEMBER 2018
---

       WATERWORKS OPERATOR APPRENTICE I/II/III/IV | James City County | Posted December 14
---

      CHIEF ACCOUNTANT – PAYROLL | Albemarle County | Posted December 13
---

      CODE COMPLIANCE & BUILDING INSPECTOR | Northampton County | Posted December 13
---

      DIRECTOR OF PLANNING AND LAND USE | Lancaster County | Posted December 12
---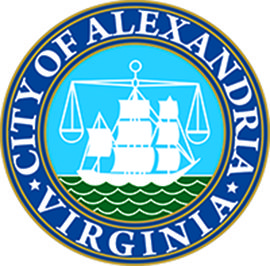 FIRE PROTECTION CODE INSPECTOR I/II/III | City of Alexandria | Posted December 12
---

      PUBLIC UTILITIES OPERATIONS MANAGER | Shenandoah County | Posted December 11
---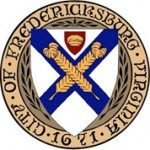 DEPUTY SUPERINTENDENT OF TRAFFIC | City of Fredericksburg | Posted December 11
---

       ENGINEERING PROJECT MANAGER (FT/PT) | Fluvanna County | Posted December 7
---

      PUBLIC WORKS DIRECTOR | Fluvanna County | Posted December 7
---

      PARK ADMINISTRATOR | James City County | Posted December 6
---

      TRANSIT BUS OPERATOR (PT) | James City County | Posted December 6
---

      TRANSIT BUS OPERATOR (FT) | James City County | Posted December 6
---

      RE-ENTRY COORDINATOR | James City County | Posted December 6
---

      LIBRARIAN I (ADULT SERVICES) | James City County | Posted December 6
---

      SYSTEM ANALYST/DEVELOPER I OR II | Augusta County Services Authority | Posted December 6
---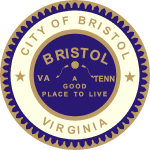 ECONOMIC DEVELOPMENT DIRECTOR | City of Bristol | Posted December 6
---

      DIRECTOR OF REAL ESTATE ASSESSMENT | Roanoke County  | Posted December 4
---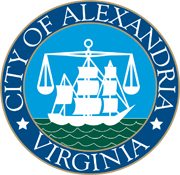 PLUMBING/MECHANICAL NEW CONSTRUCTION MANAGER | City of Alexandria | Posted December 4
---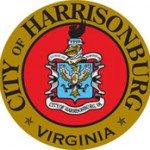 DIRECTOR OF COMMUNICATIONS | City of Harrisonburg | Posted December 3
---
NOVEMBER 2018
---

     WATER COLLECTION APPRENTICE | James City County | Posted November 30
---

      WATER DISTRIBUTION APPRENTICE | James City County | Posted November 30
---

     INDUSTRIAL MECHANIC | James City County | Posted November 30
---

      KINSHIP NAVIGATOR | James City County | Posted November 30
---

      FAMILY SERVICES SPECIALIST I/II (CHILD PROTECTIVE SERVICES) | James City County | Posted November 30
---

      ZONING ADMINISTRATOR | Northampton County | Posted November 29
---

      SYSTEM/SOFTWARE ARCHITECT | Montgomery County | Posted November 28
---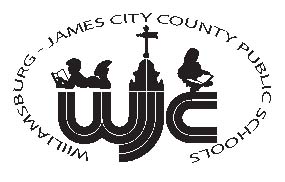 CHIEF FINANCIAL OFFICER | Williamsburg-James City County Schools | Posted November 28
---

      REFUSE SITE ATTENDANT PART-TIME | New Kent County | Posted November 27
---

      PROGRAM COORDINATOR II – ADULT SERVICES | Hanover County | Posted November 27
---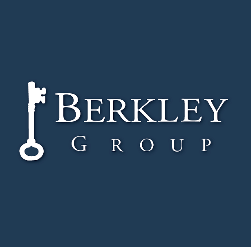 PLANNER | The Berkley Group | Posted November 26
---

     FINANCIAL SPECIALIST III | Fairfax County | Posted November 26
---

      DIRECTOR OF EMERGENCY COMMUNICATIONS | Shenandoah County | Posted November 26
---

      SMALL ENGINE MECHANIC | James City County | Posted November 20
---

     FAMILY SERVICES SPECIALIST | Montgomery County | Posted November 20
---

      ENGINEER | City of Harrisonburg | Posted November 20
---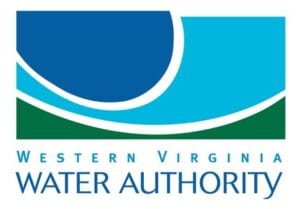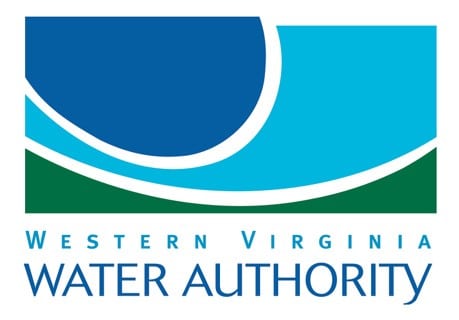 UTILITY PLANNER | Western Virginia Water Authority | Posted November 20
---

      CONSTITUENT & FOIA LIAISON COUNTY ADMINISTRATION | Chesterfield County | Posted November 19
---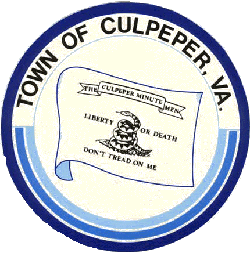 POLICE ADMINISTRATIVE SPECIALIST | Town of Culpeper | Posted November 16
---

      WEBSITE CONTENT COORDINATOR | Northampton County | Posted November 16
---

      DIRECTOR STORMWATER AND RESOURCE PROTECTION DIVISION | James City County | Posted November 16
---

      PRETRIAL AND PROBATION OFFICER I/II | James City County | Posted November 16
---

      WASTEWATER FACILITIES APPRENTICE/SPECIALIST I /SPECIALIST II | James City County | Posted November 16
---

      TRANSPORTATION PLANNER/LONG RANGE PLANNER | Culpeper County | Posted November 15
---

     COUNTY ADMINISTRATOR | Greene County | Posted November 14
---

      SHELVER CLERK | James City County | Posted November 14
---

      FINANCIAL ANALYST | James City County | Posted November 14
---

      ACCOUNTING TECHNICIAN I/II | James City County | Posted November 14
---

      RECREATION LEADER (CHILD WATCH) | James City County | Posted November 14
---

      CUSTODIAN Part Time | New Kent County | Posted November 14
---

      CHIEF FINANCIAL OFFICER | Stafford County | Posted November 14
---
      CITY MANAGER | City of Franklin | Posted November 8
---

      BUILDING OFFICIAL/PROPERTY MAINTENANCE OFFICIAL | Craig County | Posted November 7
---

      BENEFIT PROGRAM SPECIALIST II | Montgomery County | Posted November 7
---

      FRAUD INVESTIGATOR | Montgomery County | Posted November 7
---

      SENIOR APPRAISER | Albemarle County | Posted November 6
---

      ECONOMIC DEVELOPMENT PROJECT MANAGER | Albemarle County | Posted November 6
---

      SENIOR FINANCIAL ANALYST | Spotsylvania County | Posted November 5
---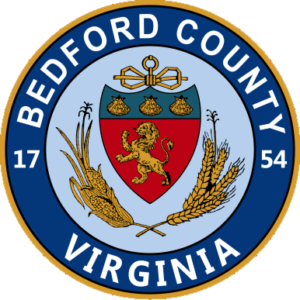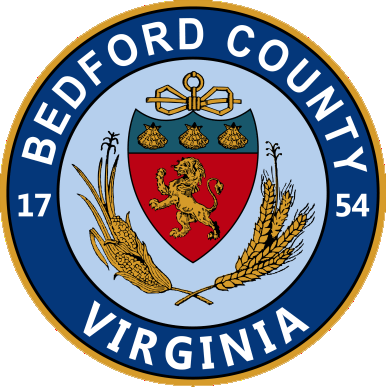 ASSISTANT DIRECTOR OF FISCAL MANAGEMENT | Bedford County | Posted November 5
---

      BUILDING OFFICIAL | Gloucester County | Posted November 2
---

      SENIOR FACILITIES SPECIALIST (ELECTRICAL ) | James City County | Posted November 2
---

      PARK RANGER | James City County | Posted November 2
---

      SHELTER ASSISTANT | Montgomery County | Posted November 2
---

      CIVIL ENGINEER I OR II | Gloucester County | Posted November 2
---

      OFFICE ASSOCIATE IV | Albemarle County | Posted November 2
---

      COORDINATOR OF RESEARCH & PERFORMANCE MANAGEMENT | Albemarle County | Posted November 2
---

     DIRECTOR OF TREATMENT OPERATIONS | Augusta County | Posted November 1
---
OCTOBER 2018
---

      PUBLIC WORKS DIRECTOR | Fluvanna County | Posted October 31
---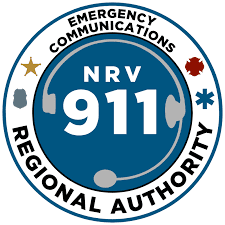 COMMUNICATIONS OFFICER | New River Valley Emergency Communications Regional Authority | Posted October 31
---

      CHIEF OF ZONING & DEVELOPMENT SERVICES | Fauquier County | Posted October 29
---

       ADMINISTRATIVE COORDINATOR | Montgomery County | Posted October 29
---

      CLERK TO THE BOARD | Prince William County | Posted October 29
---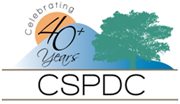 TRANSIT MANAGER | Central Shenandoah Planning District Commission | Posted October 26
---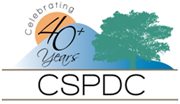 TRANSPORTATION/REGIONAL PLANNER | Central Shenandoah Planning District Commission | Posted October 26
---
      DEPUTY SHERIFF | Essex County | Posted October 26
---

      LIFEGUARD (INDOOR) | James City County | Posted October 26
---

      BENEFIT PROGRAM SUPERVISOR | James City County | Posted October 26
---

     PARK ATTENDANT (BEACH/TRAIL MAINTENANCE) | James City County | Posted October 26
---

      ASSISTANT RECREATION SUPERVISOR | James City County | Posted October 26
---

      RECREATION LEADER (BEFORE & AFTER SCHOOL) | James City County | Posted October 26
---

      PARK ATTENDANT (WARHILL SPORTS COMPLEX) | James City County | Posted October 26
---

      ASSISTANT CHIEF OF OPERATIONS | Orange County | Posted October 26
---

      ECONOMIC DEVELOPMENT DIRECTOR | Patrick County | Posted October 24
---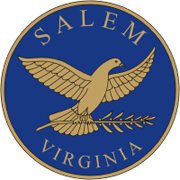 ELECTRIC LINES TECHNICIAN II | City of Salem | Posted October 23
---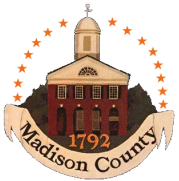 FACILITIES MAINTENANCE TECHNICIAN | Madison County | Posted October 22
---

      DIVISION DIRECTOR – BEHAVIORAL HEALTH & WELLNESS | Hanover County | Posted October 22
---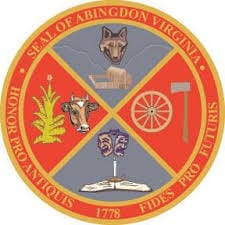 RFP – EXECUTIVE RECRUITMENT SERVICES | Town of Abingdon | Posted October 19
---

       SPRAY TECHNICIAN | James City County | Posted October 19
---

        THERAPEUTIC RECREATION LEADER | James City County | Posted October 19
---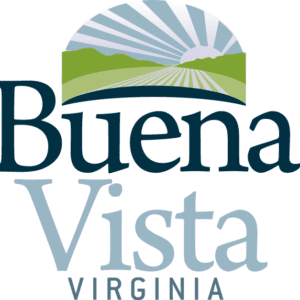 BUILDING OFFICIAL/PROPERTY MAINTENANCE OFFICIAL | City of Buena Vista | Posted October 19
---

      DEPUTY CLERK  – CIRCUIT COURT | New Kent County | Posted October 18
---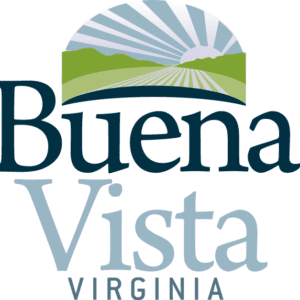 WATER QUALITY OPERATIONS SUPERVISOR | City of Buena Vista | Posted October 17
---

      MANAGEMENT ASSISTANT | Henrico County | Posted October 17
---

      BUDGET ANALYST II/III | Henrico County | Posted October 17
---

      WASTEWATER OPERATOR TRAINEE | Westmoreland County | Posted October 17
---

      BUILDING & GROUNDS SUPERVISOR | Orange County | Posted October 17
---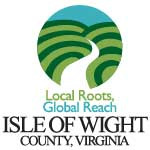 ASSISTANT DIRECTOR OF ECONOMIC DEVELOPMENT | Isle of Wight County | Posted October 16
---

      ASSISTANT DIRECTOR OF PUBLIC UTILITIES | Goochland County | Posted October 16
---
      ASSISTANT DIRECTOR OF PARKS & RECREATION | Essex County | Posted October 16
---
      PAYROLL & HUMAN RESOURCES MANAGER | Essex County | Posted October 15
---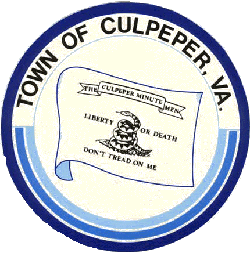 WASTERWATER PLANT OPERATOR I | Town of Culpeper | Posted October 11
---

      CIVIL ENGINEER | Hanover County | Posted October 11
---

      SYSTEMS ARCHITECT | Montgomery County | Posted October 11
---

      COUNTY PLANNER | Alleghany County | Posted October 11
---

      FINANCE DIRECTOR | Wise County | Posted October 11
---

     ASSISTANT COUNTY ATTORNEY | Warren County | Posted October 10
---

      COUNTY ADMINISTRATOR | Greene County | Posted October 10
---
      PLANNER | Essex County | Posted October 10
---

      PLANNING & ZONING COORDINATOR | Shenandoah County | Posted October 9
---
      DIRECTOR OF TECHNOLOGY | Esssex County | Posted October 9
---

      ADMINISTRATIVE ASSISTANT  HR PART-TIME TEMPORARY | James City County | Posted October 9
---

      TAX AUDITOR | Hanover County | Posted October 9
---

     EMERGENCY MEDICAL SERVICES CHIEF | Highland County | Posted October 9
---
      COUNTY ADMINISTRATOR | Essex County | Posted October 9
---

      CHIEF OF FIRE RESCUE | Augusta County | Posted October 9
---

      NURSE PRACTITIONER | James City County | Posted October 9
---

      CONVENIENCE CENTER ATTENDANT | James City County | Posted October 9
---

      ADMINISTRATIVE ASSISTANT | James City County | Posted October 9
---

      WASTEWATER COLLECTION APPRENTICE | James City County | Posted October 9
---

      PROGRAMMER ANALYST/PROJECT MANAGER | James City County | Posted October 9
---

      PARK RANGER | James City County | Posted October 9
---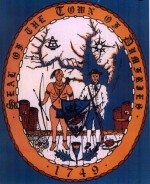 TOWN MANAGER | Town of Dumfries |Posted October 9
---

      EXECUTIVE DIRECTOR OF ECONOMIC DEVELOPMENT AUTHORITY  | Henrico County | Posted October 4
---

      EXECUTIVE ASSISTANT | New River 911 Regional Authority | Posted October 4
---

      WATER PLANT OPERATOR PART-TIME | Cumberland County | Posted October 4
---

      BUILDING INSPECTOR | Washington County | Posted October 4
---

      DEPUTY SHERIFF/CORRECTIONS DIVISION – MEDICAL TEAM | Montgomery County | Posted October 3
---

      OFFICE SPECIALIST | Montgomery County | Posted October 3
---

      BENEFIT PROGRAMS SPECIALIST I | New Kent County | Posted October 3
---

      PARK ATTENDANT | James City County | Posted October 1
---

      ENGINEER I OR II | Augusta County Service Authority | Posted October 1
---