VACo Advocates on Behalf of Virginia's Counties
VACo's Board of Directors consists of a six-member Executive Committee, which includes the President, the President-Elect, the First Vice-President, the Second Vice-President, the Secretary-Treasurer, and the Immediate Past-President. In addition, the board includes the three next most recent Virginia Association of Counties past-presidents who currently hold office as elected Virginia county supervisors and regional directors elected from compact and contiguous regions of the State. Regional Directors are elected by the member counties within the region.
The Nominating Committee presents a slate of officers to the general membership for election at VACo's annual meeting each November. In addition, the Board of Directors designates at least one member of the Board to represent the Association on the Board of Directors of the National Association of Counties.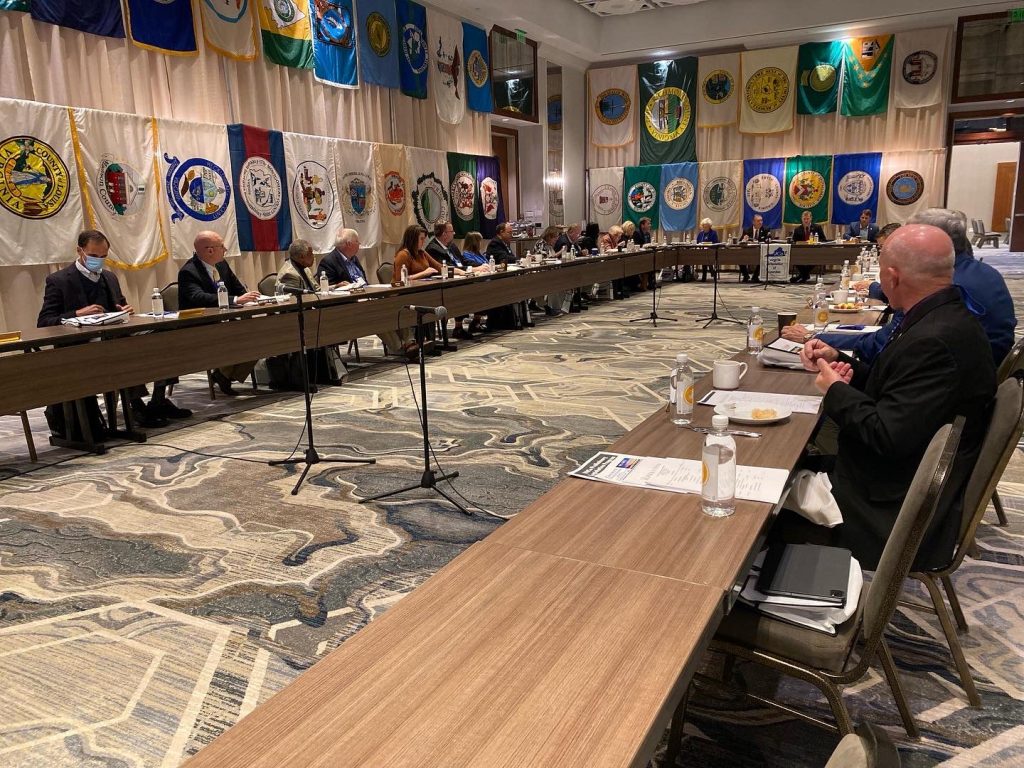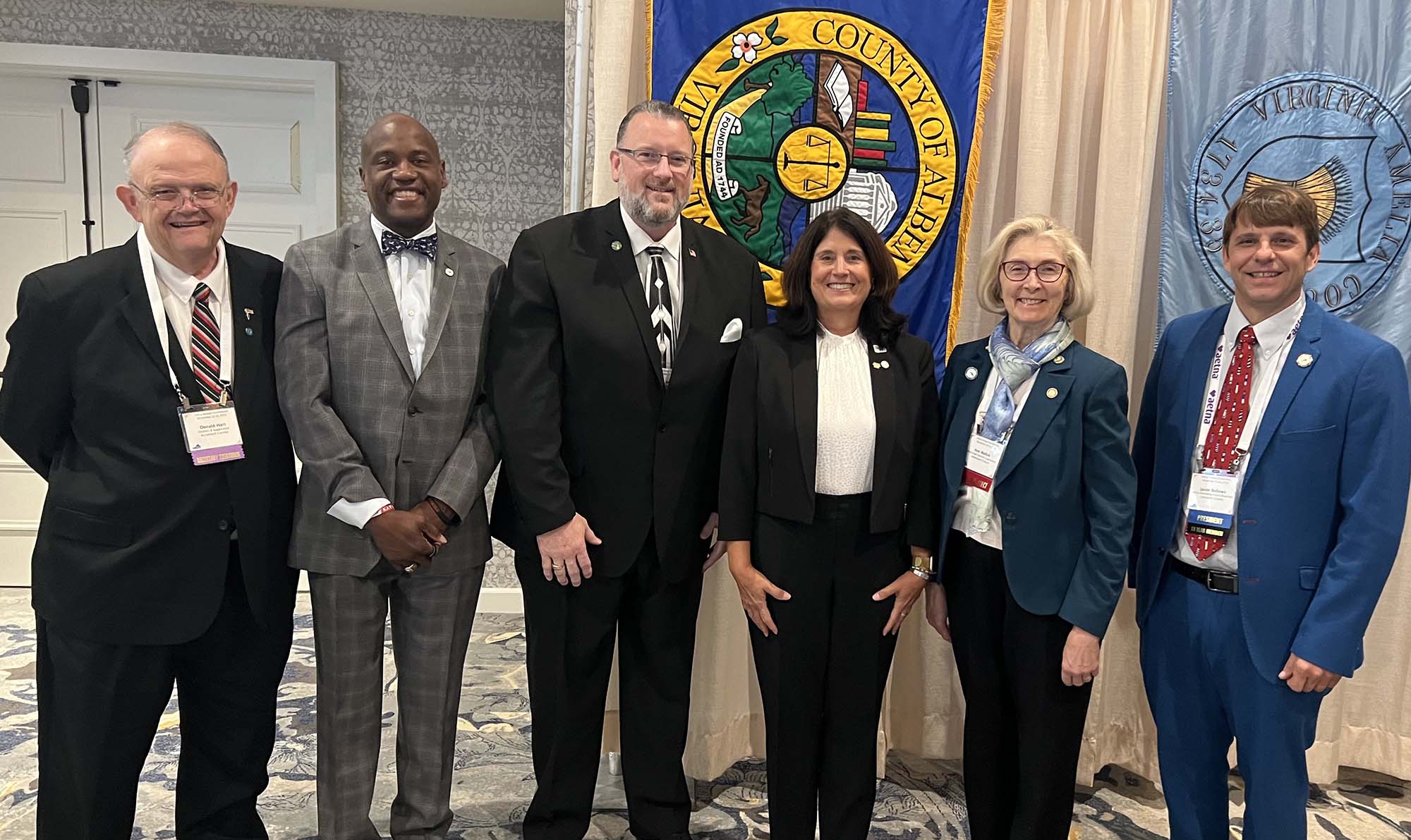 The VACo Executive Committee for 2023-2024
VACo's 2023-2024 Regional Directors