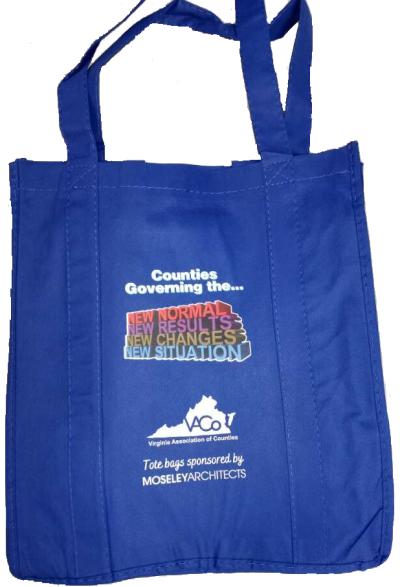 WELCOME TO THE VACo 2022 ANNUAL CONFERENCE!
As VACo's biggest event of the year, the Annual Conference is a must for every Virginia County Supervisor and county staff member. Drawing in hundreds of officials, dozens of speakers, and a host of vendors and exhibitors, VACo's Annual Conference provides opportunities to learn from others, grow in knowledge, and improve skills.
This year's theme is "Counties Governing the New Normal." Counties are returning to the everyday but with some changes.
With roughly 1,000 local government officials, state representatives, speakers and exhibitors in attendance, VACo's Annual Conference is the perfect opportunity to learn and engage with peers from across the state.
THANK YOU FOR ATTENDING! 
When you check in at the registration desk, you will receive an event tote bag with copies of important Annual Conference materials. But for now – everything you need is in your Annual Conference Virtual Bag. Here you will find links to the annual conference schedule, acknowledgements of our exhibitors, sponsors and partners, an electronic version of the program, and much more.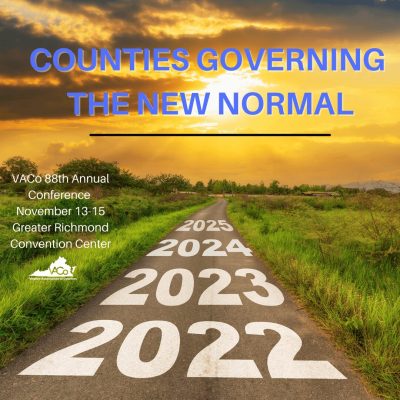 The 2022 Annual Conference Virtual Bag Includes...
Join us for VACo's Solutions Showcases
If you'd like to learn how you can improve your county's safety, energy costs, and communications – then these Solutions Showcases are for you. Learn how these VACo sponsors can help you serve your community better while saving time and money.
---

SCHEDULE OF SHOWCASES
(All Showcases are in the Governor's Room 20B)
The Teneo Group
Sunday, November 13 | 3:40-3:55pm
Energix Renewables
Sunday, November 13 | 4:20-4:35pm
Amazon Web Services
Monday, November 14 | 8:15-8:30am
Blue Line Solutions, LLC
Monday, November 14 | 1:05-1:20pm
Strata Clean Energy
Monday, November 14 | 1:25-1:40pm
RICHMOND (November 16, 2021)—The Virginia Association of Counties (VACo) recognized the 16th
RICHMOND (November 16, 2021)— The membership of the Virginia Association of Counties
Every year education is the foundation and the focus of the VACo
COUNTIES CHARTING A NEW COURSE It was indeed an exceptional Annual Conference.