March 23-24, 2018
Registration Form
Preliminary Agenda
Register Online
Book Online Omni Richmond Hotel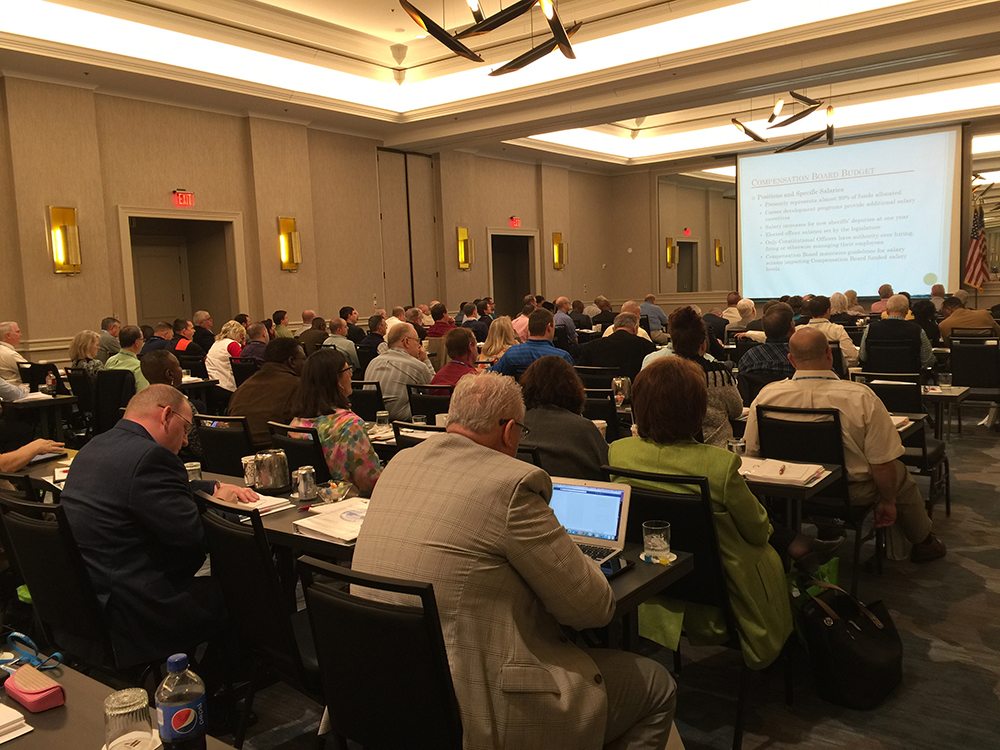 On March 23-24, VACo will offer its biennial County Supervisors' Forum, and there is still time for you to register! This two-day event in Richmond affords Supervisors and other county officials with the chance to examine issues you and your counties face daily; issues such as budget planning, school board relations, economic development, media and communications, and transparency in government requirements. Participants are given a complete overview of county government and the duties of a county supervisor by experienced local officials from around Virginia.
VACo is excited to offer this course to both newly elected and incumbent Supervisors, chief county administrative officers and other government managers. Regardless of your role or length of time in local government service, there is always something new to learn, and local leaders will come away with the information they need to steer their locality toward a bright future.
VACo President and King and Queen County Supervisor, Sherrin Alsop invites you to take advantage of this fantastic learning opportunity, "I'm excited about the VACo County Supervisors' Forum this year! It's a great opportunity to learn and review our responsibilities as Supervisors, share ideas with colleagues and become confident in our role as county elected officials.  This event is made for us, both newly elected and seasoned Supervisors, to expand our knowledge and network. The County Supervisors' Forum only happens every two years – so I encourage my fellow Supervisors to join me!"
If you are looking for a refresher on the Freedom of Information Act, would like to build stronger relationships with your local school board, or believe that your relationship with local media could improve, this is the event for you! Don't miss this opportunity to learn from your experienced counterparts, network with other Virginian county officials, and review important information about the role of a county supervisor.
Click here to learn more about the Forum. Register by March 6 to reserve your spot!
VACo Contact: Angela Inglett