August 5, 2015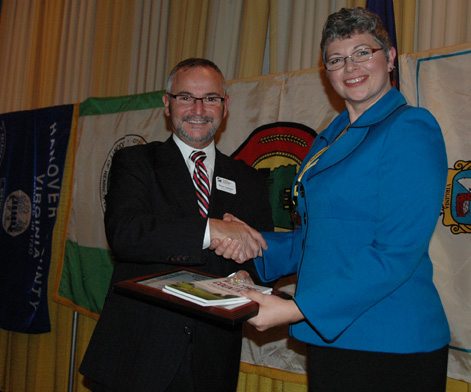 By Cassandra Stish
I am a self-proclaimed lifelong learner. There are many reasons to continue one's education – self-enrichment, professional development or new job/career change to name a few. The County Supervisor Certification Program is so much more than continuing education and professional development. It is an investment in yourself as a leader, mentor and steward of your community that cannot be found anywhere else.
I decided to participate in the 18-month course for some practical reasons, one of them being a desire for a better understanding of county budgets and how they work. Not being a "numbers person" I felt ill-equipped to deal with the fiduciary responsibility of managing a county budget and financial goal-setting. The courses that focused on budget and finance were spot on for delivering information and tools that helped me be a more confident participant in our county's budget discussions.
The more esoteric, but infinitely rich, courses were those that focused on the soft-skills of leadership development. The readings and discussions in these sessions challenged us to understand ourselves and what motivates us and to listen to our colleagues and constituents to understand what motivates them. We explored how we humans make decisions and what are some positive processes to employ toward good decisions – even when some people are unwilling participants. I particularly enjoyed reading "Leadership on the Line" that offered a rich illustration of the many pitfalls and dangers that leaders face and how we can avoid or mitigate them.
While I learned many practical skills that have served me well, and delved into the subtler aspects of leadership that has had a positive effect on all parts of my life, the biggest takeaway is the knowledge that we are not alone in this quest to serve our communities. It is a hard, and often, thankless job that can strain personal relationships. We've all had those awkward moments when social discussions turn political and we find ourselves suddenly on the spot while trying to enjoy a hamburger at a cookout. But we all were elected and we all stepped forward to accept that mantle in order to serve.
Co-learning alongside others from across the Commonwealth helped me to see that we have more common issues than we might have thought. From the ramifications of unfunded mandates to the hand-wringing over paying for schools, police, fire and rescue, we deal with the same things; on different scales, but the same nonetheless. On a more personal side, all of us experience feelings of concern for our citizen's well-being, we wonder if we are up to the task of solving their problems, we wrestle with frustration when our fellow board members are less willing to work on a vision for the future, we spend sleepless nights over the budget, taxes and paying our teachers and countless other issues-of-the-day.
Finding a group of kindred souls who all answered the calling to serve their communities was, and still is, the best net product of this training. But the practical knowledge gleaned over the course cannot be downplayed as a secondary benefit. We didn't get elected and then wake up on the Wednesday afterward with a total knowledge of the State Code and a perfect understanding of our duties and responsibilities. We need some guidance, information and most of all, a group of trusted advisors to confer with when facing tough challenges.
For a new supervisor, this course is a must. For a 3rd term supervisor, this course is a must. The opportunity to push beyond your status-quo thinking and to shift the decision-making paradigm and learn to be a great leader – and then to mentor others from your experience – is so important. Not just to each individual, but to the very fabric of leadership across the state and into the next generation. The course materials will undoubtedly change over time, but the experience of coming together to better ourselves for the sake of bettering our communities will remain. And what could be better than that?
---
Interested? Visit our Supervisor Certification webpage. It's not too late to sign up for the next course that takes place on September 11 and November 7.