July 15, 2014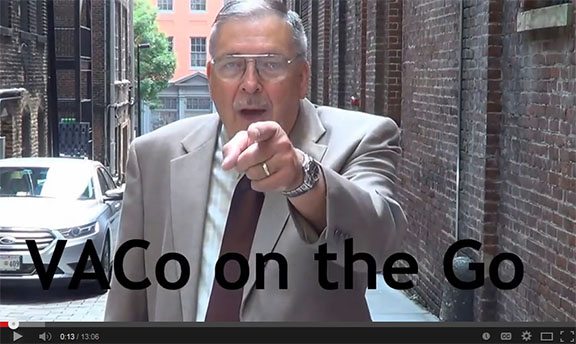 This summer's episode of VACo on the Go focuses on the association's commitment to education. Also, the legislative report provides updates on key issues as members prepare to give input into the development of VACo's legislative program. Plus Jim Campbell gives the Member Services update by discussing the VIP program.
Click here to watch entire VACo on the Go episode.
Click here to watch the Legislative Report.
Click here to watch the Member Services Report.