February 17, 2014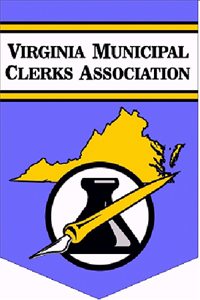 The Virginia Municipal Clerks Association (VMCA) will hold its 37th Annual Conference on April 16-18 at the Sheraton Norfolk Waterside Hotel.
Hosted by the City of Norfolk, Virginia, this three-day event is one of the main professional development opportunities for municipal clerks throughout the region. This annual business meeting draws participants from across the Commonwealth of Virginia and neighboring states.
The professional education program is organized through the collaborative efforts of International Institute of Municipal Clerks (IIMC), the Virginia Municipal Clerks Association (VMCA) Education and Professional Development Committee, and Old Dominion University.
The annual conference will include an opening session, various educational seminars, a business session, and a banquet for the installation of 2013-2014 VMCA officers. Municipal clerks will have the opportunity to attend pre-conference education sessions on Wednesday, April 16th. These sessions have been submitted to IIMC for points approval through Old Dominion University's Executive Development Center, College of Business and Public Administration.
The Virginia Municipal Clerks Association promotes ongoing professional development for municipal clerks and is open to every city, town and county in the Commonwealth of Virginia.
To learn more about the VMCA and its training opportunities, visit their website: http://www.vmca.com.