January 7, 2014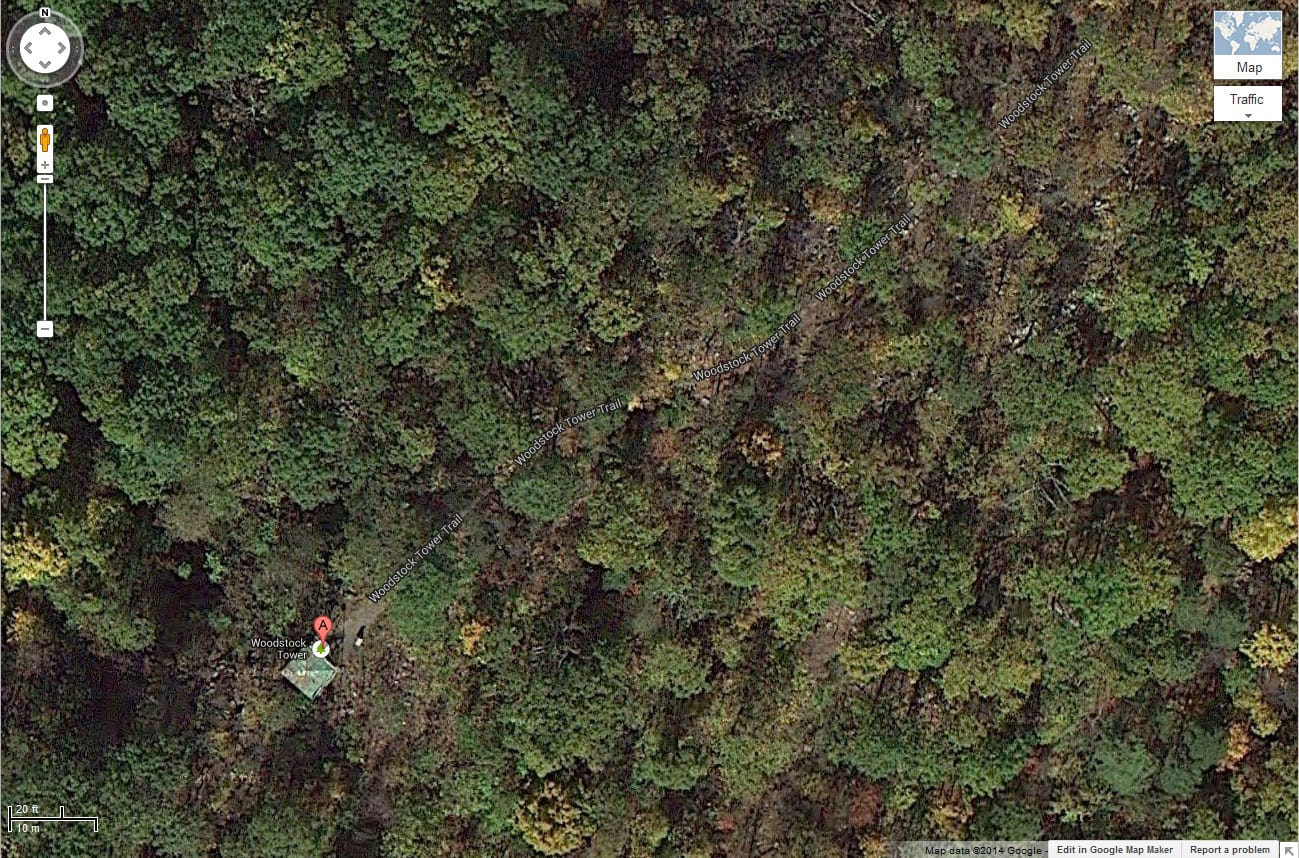 The Woodstock Tower
The Woodstock Tower was built in 1935 by the Civil Conservation Corps with materials provided by the Shenandoah Chamber of Commerce. The Tower is located within the George Washington National Forest and it offers one of the most panoramic views of the famous Seven Bends of the Shenandoah River.
Visit here for more information.
Fees: No Fee
Open Season: Open year round. Access subject to VDOT closures.
Restrictions: Alcoholic beverages prohibited.
Closest Town: Woodstock
Water: No drinking water available
Restroom: No restrooms available
Operated By: Lee Ranger District, 540.984.4101
Directions: From I-66: Take the Front Royal exit 6. Turn south on US 340/522 towards the town of Front Royal. Turn right on VA 55 West to the community of Waterlick. Turn left onto SR 678 South and continue to the community of Detrick. Turn right onto SR 758 (Woodstock Tower Road) for approximately four miles to the top of the mountain. The footpath to the tower is on left.
From Woodstock, VA: Take exit 283 of I-81. Go east on Route 42 for .7 mile. Turn left on Route 11 and continue 1.7 miles. Turn east on SR 665 at the north end of the town of Woodstock. Continue on SR 665 (1.5 mile) until you come to a Stop Sign. Turn left onto SR 758
(2 miles). Woodstock Tower will be on your right. The footpath to the tower is on left.