February 2, 2015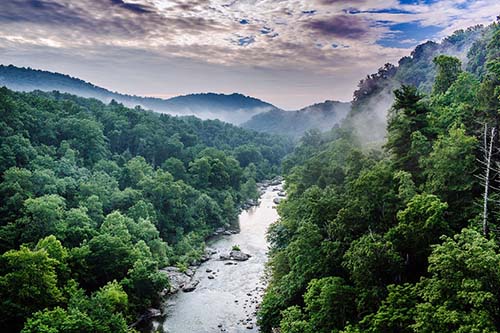 About Explore Park
Just off the Blue Ridge Parkway at Milepost 115, Explore Park features hundreds of acres of rolling hills, pristine woodlands, hiking trails, river frontage, historical buildings and a visitor information center. Whether you're looking to bike, hike, canoe, picnic, or learn more about all Roanoke County has to offer, Explore Park is your destination for exploration!

What's Happening at Explore
Roanoke County took over operation of the park in October, 2013. We're currently working on a Master Plan for the property that will guide our decisions in the coming years as we work to make Explore Park a regional destination for outdoor recreation.
What to do NOW at Explore
• Hiking and biking – Explore over 14 miles of trails as they wind through hundreds of acres of deciduous forest – comprised mainly of oak, beech, maple, pine and poplar trees. You'll encounter a variety of ecosystems along your way, from natural wetlands to fertile sloping hillsides. Our natural surface trails range in difficulty from easy to moderately difficult as terrain varies throughout the park. Explore Park is a designated site on the Virginia Birding and Wildlife Trail.
• Blue Ridge Parkway Visitor's Center – Explore Park is home to visitor center where parkway travelers can learn about the history of the region. This must-see parkway stop contains a gift & snack shop, theatre room featuring a special movie about the Blue Ridge
Parkway and a museum highlighting the history of the parkway and the region. Staff are on hand April to November to provide information to travelers about other regional attractions.
• Arthur Taubman Center & Mountain Union Church – These 18th century style buildings are filled with historical charm and modern amenities. Both buildings are used for recreation programs and activities, or can be rented for events.
• Roanoke River Access – At the end of Rutrough Road in Roanoke County is a gravel parking area and boat launch for the Roanoke River.  Day use is $2 per person, or $20 per year, with fees going towards future improvements at the site.
Questions
For questions about Explore Park, contact department administration or call 540.387.6078 or visit explorepark.org.