September 17, 2015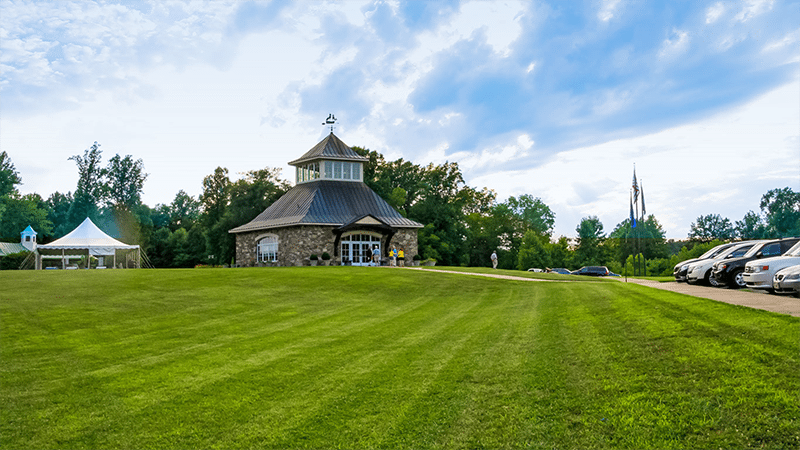 In 1714, Lt. Governor Alexander Spotswood welcomed 42 indentured Germans to Virginia and settled them on the Rapidan River. The settlement consisted of a five-sided fort, named Germanna, which was the name given to recognize the German settlers and Queen Anne. Governor Spotswood had intended for the settlers to work for him and mine for silver. A few years later in 1717, iron replaced Spotswood's mining operations for silver and a second settlement of German immigrants were welcomed to the area. After the original settlers worked to the end of their indentures, they moved west and Spotswood built his popular Enchanted Castle where the fort once stood.
Today, the Germanna Foundation, a group of descendants of the early settlers, has worked to preserve this area and educate local residents about this time in our history. The Foundation maintains a visitor center, memorial garden and multiple walking trails with picnic areas.
In 2013, the Foundation acquired the site of Fort Germanna and Spotswood's Enchanted Castle. Recent archeological research has uncovered the ruins of the Enchanted Castle and what is believed to be the original fort. A new museum to be built in the near future will display artifacts found from these archeological excavations. Although the archeological area is currently closed to the public, the visitor center is able to answer questions and provide further information relating to this very exciting project.
Thanks to the hard work and dedication of many people, visitors will be able to continue enjoying the grounds and uncovering more information about Germanna in the future.
Website: http://germanna.org/
Address: 2062 Germanna Highway | Locust Grove VA | 22508