October 18, 2013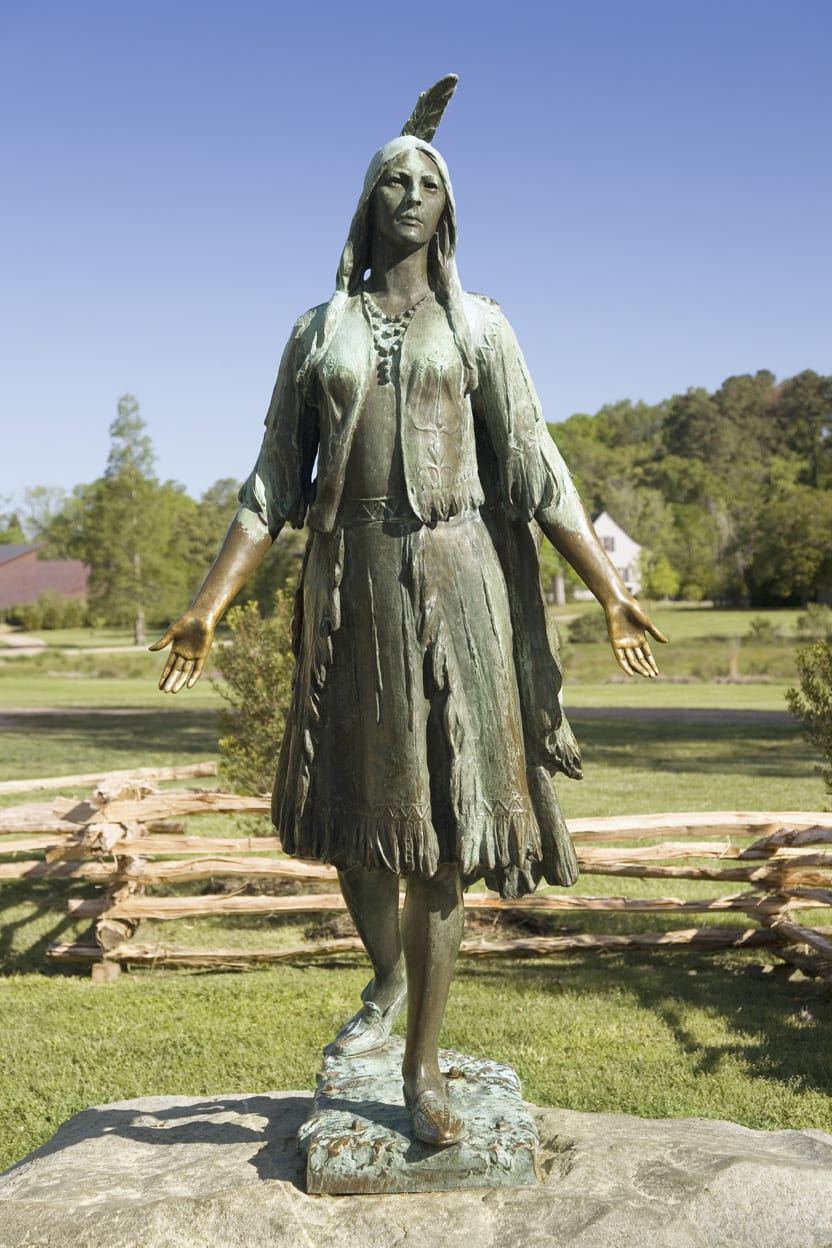 Pocahontas was the favorite daughter of Powhatan, ruler of the Powhatan Confederacy. She was born around 1595, probably at Werowocomoco 16 miles from Jamestown. Captain John Smith believed she saved his life twice during the colony's first years, and during 1608-1609 she was a frequent and welcome visitor to Jamestown, often bringing gifts of food from her father.
From 1609 to 1613 she was part of Indian society and was not seen by the settlers. In April 1613 she was captured by the English while she was living on the Potomac River and was brought to Jamestown as a hostage. She soon converted to Christianity and was baptized.
Her marriage to John Rolfe in April 1614 helped to establish peaceful relations between the Indians and the English. In 1616 she visited England with her husband and infant son, Thomas, and was presented to the Royal Court. While returning to Virginia she died on March 21, 1617 and was buried in St. George's Church in Gravesend, England. Today many Americans claim descent from her through her son and granddaughter.
The statue, by William Ordway Partridge, was erected in 1922 on Jamestown Island. Visit the statue at Preservation Virginia's Historic Jamestowne.
SOURCE: Preservation Virginia