December 31, 2014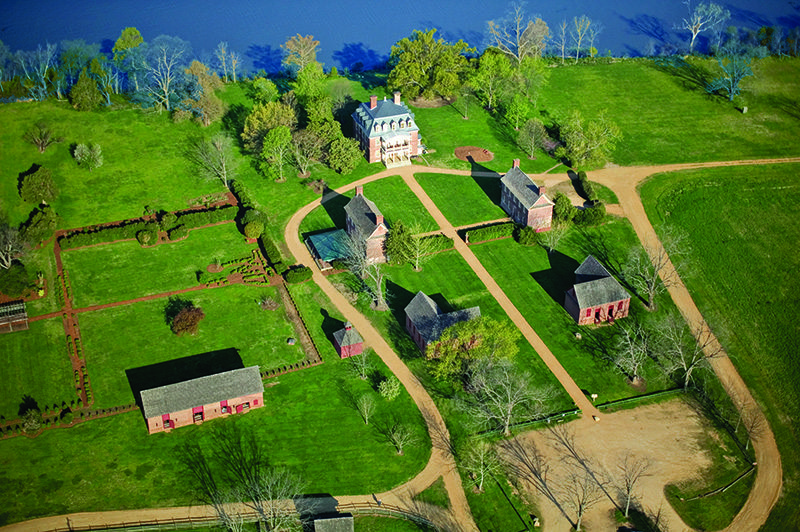 Eleven Generations of Family History
What does Shirley Plantation have to offer that no other plantation can? We offer the story of eleven generations of one family who to this day continue to own, operate, and work this grand colonial plantation.
Shirley Plantation is Virginia's first plantation. Founded in 1613, only six years after the first permanent English settlement at Jamestown, the crown grant carved Shirley Plantation out of the Virginia frontier. The chronicle of Shirley Plantation best exemplifies the period in our nation's history between the settlement at Jamestown in 1607 and the movement towards American independence from Great Britain in 1776. During its long history and under the leadership of one family, Shirley Plantation has survived Indian uprisings, Bacon's Rebellion, the American Revolution, the American Civil War, and the Great Depression.
Shirley Plantation is the oldest family-owned business in North America dating to Edward Hill I establishing a farm in 1638. Construction of the present mansion began about 1723 when Elizabeth Hill, great-granddaughter of the first Hill, married John Carter, eldest son of Robert "King" Carter. Completed in 1738, the mansion, referred to as the "Great House," is largely in its original state and is owned, operated, and resided in by direct descendants of Edward Hill I.
The guided tour of the Great House highlights original family furnishings, portraits, silver, and hand-carved woodwork as well as stories of the Hill Carter family, eye witnesses to eleven generations of American history. As one architectural historian contends,"Shirley Plantation is the most intact 18th century estate in Virginia". Several features such as the "Flying Staircase" and the Queen Anne Forecourt are the only remaining examples in North America of this architectural style. Included on the self-guided grounds tour are formal gardens and eight original colonial outbuildings.
Today, Shirley continues to be a working plantation, a private family home, a growing business, a National Historic Landmark, and a direct link between the past and the present and future. Shirley Plantation is privately owned and no assistance is received from any government agencies. The revenue from admissions fees supports preservation of this unique part of America's heritage.
501 Shirley Plantation Road
Charles City, Virginia 23030
Phone: 804.829.5121
Gift Shop: 804.829.5121
Website: www.shirleyplantation.com