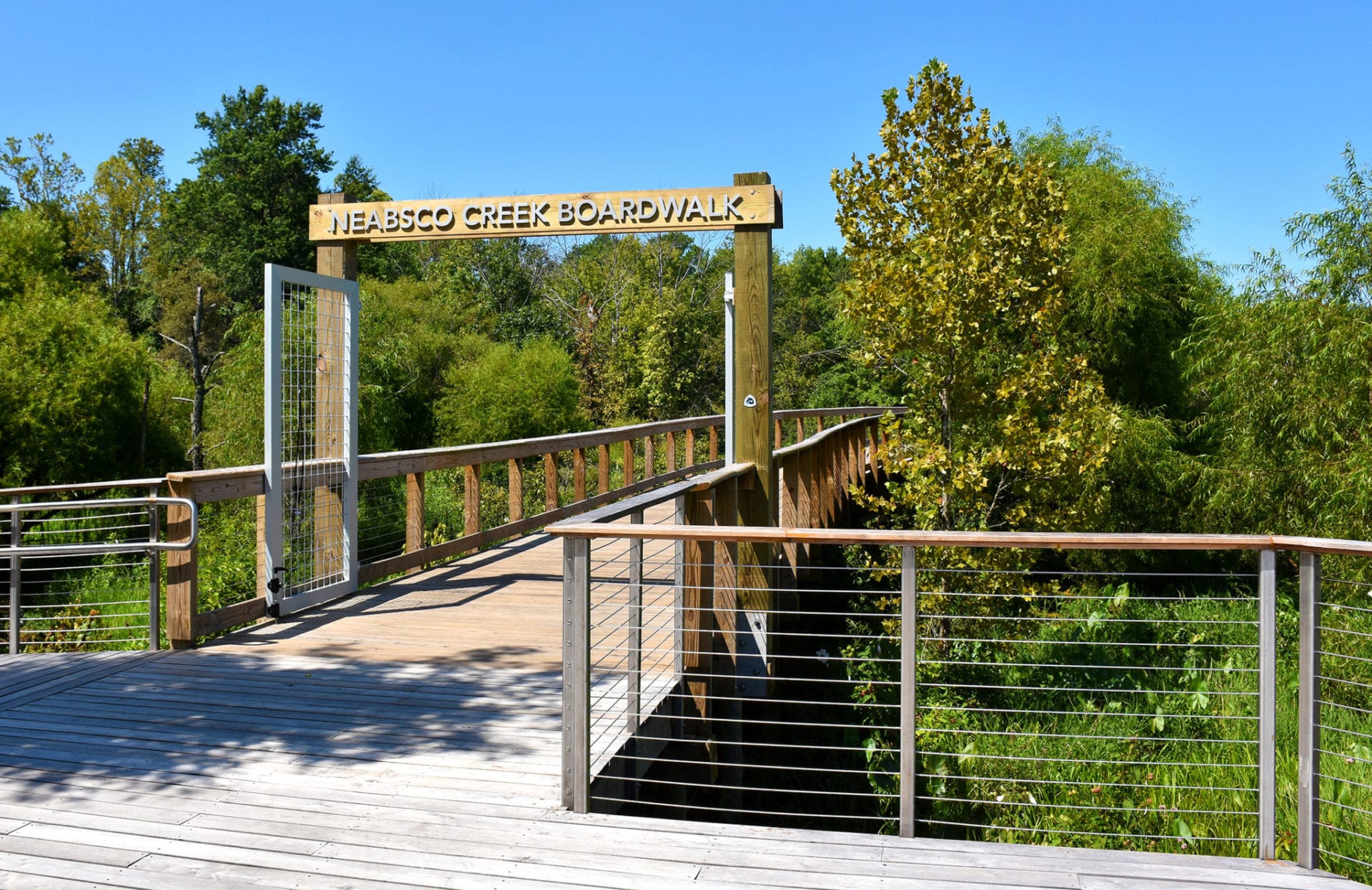 Neabsco Creek Boardwalk
Potomac Heritage National Scenic Trail Neabsco Creek Boardwalk
15125 Blackburn Road, Woodbridge, VA 22191
ABOUT THE NEABSCO CREEK BOARDWALK
The ¾-mile boardwalk traverses Neabsco Creek, allowing hikers access to wetlands where the tall grasses and marsh filter pollution from the river and provide a rich habitat for great blue herons, wood ducks, mallards, sparrow and red-winged blackbirds, just to name a few of the winged wildlife known to populate the area.
The walkway is part of the Potomac Heritage National Scenic Trail, which was established by Congress in 1983 designating an 800-mile trail network stretching from the Allegheny Mountains in Pennsylvania to the Potomac River, winding through Pennsylvania, Maryland, Washington, D.C. and Virginia.
The project is designed to showcase Woodbridge's most valuable natural asset — the Potomac waterfront – while linking historic landmarks such as Rippon Lodge and Leesylvania Park. The boardwalk will be ADA compliant and will encompass educational sites that highlight information on native wildlife and plants.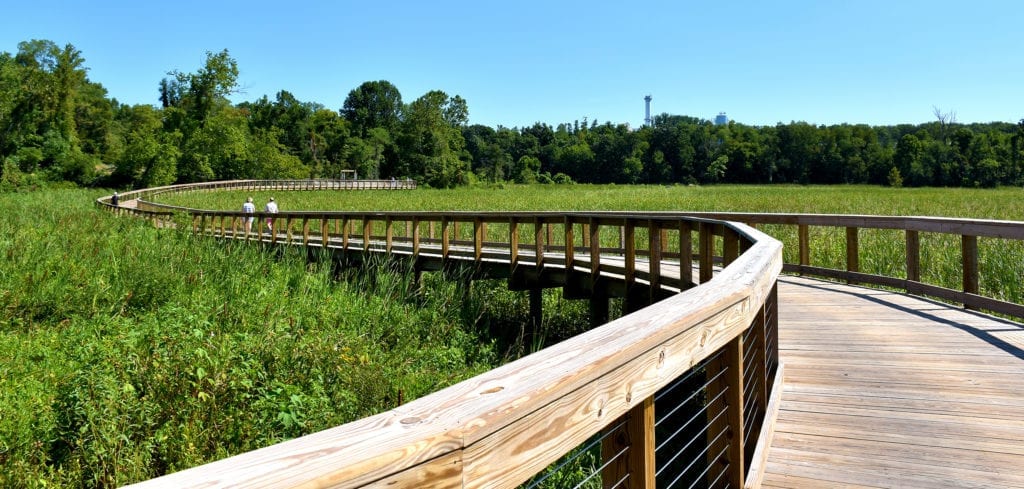 ABOUT THE POTOMAC HERITAGE NATIONAL SCENIC TRAIL
The Potomac Heritage National Scenic Trail (PHNST) is an 800 mile network of locally managed trails along the Potomac River from the mouth of the Chesapeake Bay to the upper Ohio River basin in Pennsylvania.  The trail system was designated by Congress in 1983 with the goal of linking trail users to the history, culture and natural beauty of the Potomac River.  Within Prince William County, the trail is planned to link several parks, communities and other destinations including the historic towns of Occoquan and Dumfries, Occoquan Bay and Featherstone National Wildlife Refuges, Julie Metz Wetlands, Leesylvania State Park, Prince William Forest Park and the National Museum of the Marine Corps.
SOURCE: Prince William County