August 14, 2013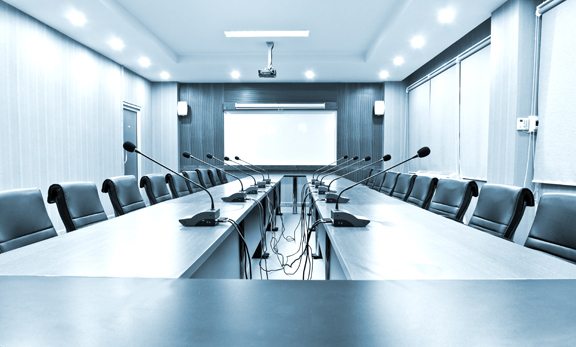 Important legislative decisions will be made Aug. 16-17 as VACo hosts its Summer Meetings in Henrico County. Dozens of county officials and staff will convene in steering committees to consider and debate advocacy proposals for inclusion in VACo's legislative program.
Also, several educational events will be available to members, starting with the VACo Leadership Series. The series details ways for members to increase their leadership opportunities within the association.
The VACo Educational Seminar will provide attendees a closer look at four issues likely to be heavily debated during the 2014 General Assembly session. Those issues are state budget, right to farm, stormwater and transportation.
Steering committee meetings start in the early afternoon on Aug. 16.
Finance Committee members will hear from Sandy Liddy-Bourne (Policy Director for Gubernatorial Candidate Ken Cuccinelli) and Evan Feinman (Policy Director for Gubernatorial Candidate Terry McAuliffe) as they discuss their respective candidates approach to eliminating local business taxes. Jim Regimbal (Fiscal Analytics) will speak on local business taxes as well and the efforts to eliminate or replace the local tax.
David Hirschman (Program Director, Center for Watershed Protection) will address the Environment and Agriculture Committee while in the Health and Human Resources Committee, Cathryn Lowe (CHIP of Virginia) and Chris Spanos (Virginia League of Social Services Executives) will present.
Bill Shelton (Director, Virginia Department of Housing and Community Development) and Joseph C. Hines (Board Member and Legislative Advocacy Committee Chair, Virginia Economic Developers Association) will speak to the Community Development and Planning Committee.
The late afternoon steering committee meetings will be just as enlightening.
The Administration of Government, Telecommunications and Public Safety Committee will be very busy with discussions centering around FOIA, election costs, broadband and interoperability.
Robert Schultze (Director, Virginia Retirement System) will speak to the Compensation and Retirement Committee while in the Education Committee, Susan Hogge (House Appropriations Committee) and Regimbal will address the group.
In the Transportation Committee, Thelma Drake (Director, Department of Rail and Public Transportation) and Jason Powell (Senate Finance Committee) will talk about their respective areas of transportation.