September 18, 2014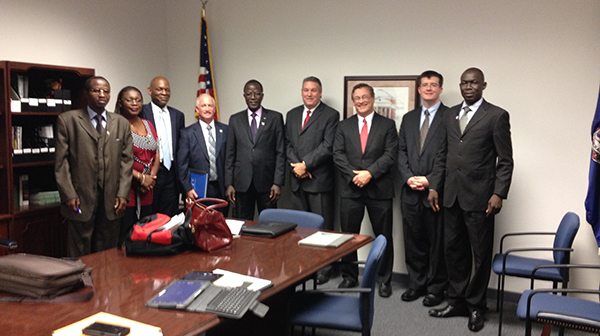 VACo staff members Dean Lynch, Larry Land and Erik Johnston spoke to a delegation of officials from the West African nation of Burkina Faso on September 12.
The Virginia Institute of Government's Associate Director, Tedd Povar, hosted the group through the U.S. Agency for International Development. The delegation was led by Burkina Faso's Minister of Territory Development and Decentralization, Toussaint Abel Coulibaly.
Minister Coulibaly thanked Virginia's Counties for the welcome and expressed his interest in replicating VACo's work on education, technical assistance and member services for the localities in his nation.