November 20, 2013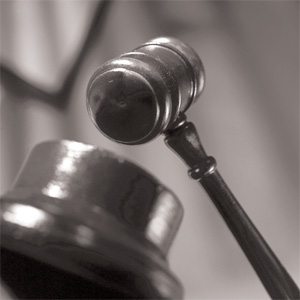 VACo membership approved the association's legislative program during the 2013 Annual Conference on Tuesday, November 12. The final program is the combined work of VACo steering committees, the Resolutions Committee, regional county meetings and county legislative initiatives. Following are highlights of the program.
Election Costs
VACo supports legislation that would decrease the costs of elections to localities. These costs include primaries, voting equipment, personnel and voting places.  Cost reduction could include requiring parties to pay for primary elections, having one date for primary elections, using paper ballots, establishing countywide voting places and other similar measures. The state should provide adequate funding to localities for optical scan and other voting equipment and registrar costs.
Interoperability (State and Federal)
VACo supports the state's goal that by 2015 agencies and their representatives at the local, regional, state and federal levels will be able to communicate using compatible systems to respond more effectively during day-to-day operations and major emergencies. Local governments require new dedicated federal and state funding sources to achieve this goal.
Unfunded Mandates
VACo opposes unfunded mandates by the Commonwealth. When funding for a mandated program is altered, the mandate should be suspended until full funding is restored. When legislation with a cost to localities is passed by the General Assembly, the cost should be borne by the Commonwealth, and the legislation should contain a sunset clause providing that the mandate is not binding on localities until funding by the Commonwealth is provided. VACo opposes the shifting of fiscal responsibility from the state to localities for existing programs. Any unfunded mandate or shifting of responsibility should be accompanied by a full fiscal and program analysis to determine the relative costs to the state and to the locality and to assure the state is meeting its full funding responsibility before taking effect.
Economic and Workforce Development
VACo supports continued state funding and support for workforce training and economic development programs as effective means for making the necessary investments in infrastructure and human capital.  VACo supports state economic development policies that bolster local economic development efforts.  VACo also supports incentives that encourage regional economic development projects. Consultation and partnership with these local and regional efforts are critical to economic expansion.
Land Use/Growth Management Tools
Authority to plan and regulate land use should remain with local governing bodies and VACo opposes any legislation to weaken that authority. Furthermore, the General Assembly should grant localities additional tools necessary to adequately meet citizens' increasing transportation, education, public safety and other vital public infrastructure needs that are driven by new development.
Funding of State Mandated Positions
VACo urges the Commonwealth to meet its full funding obligations for constitutional officers and other state mandated positions.
Unfunded Teacher Pension Liability
Local governments and the state share responsibility for paying the cost of teacher pensions, but under GASB 68, Virginia local governments will have to begin accounting for both the state and local unfunded liabilities for teacher retirement plans after June 15, 2014 on their financial statements. VACo urges the state to account for its proportional share of the liability by paying its current share of teacher pension contributions directly to VRS. This would demonstrate to credit rating agencies and localities that the state is committed to paying its proportional share of unfunded teacher pension liabilities. It would also better protect the bond ratings of Virginia's localities by more accurately reflecting the local share of the unfunded liability.
Education Funding
VACo supports full funding for the biennial re-benchmark of Virginia's Standards of Quality (SOQ). It is essential for the state to fund fully its constitutional responsibilities and all mandates associated with K-12 public education. VACo encourages the state to expand the SOQ to better recognize localities funding efforts towards local school divisions.
VACo supports full state funding for public education including the SOQ, targeted incentive programs, capital and maintenance support and teacher salaries. Full state funding should be achieved without reduction to other parts of state public education budgets or to the other core services.
VACo supports the current practice whereby all year-end funds appropriated to the school divisions by the locality revert to the locality, retaining discretion with the governing body to evaluate and approve the reallocation of year-end fund balances to address the capital or one-time expenditure requirements of local school districts.
Water Quality Improvement Funding
VACo supports effective partnerships among and across all levels of government to improve water quality.
VACo urges state and federal agencies to carefully consider impacts on local governments of any initiatives intended to reduce loadings of pollutants into state waters from both point and non-point sources. In order for comprehensive, watershed-wide water quality improvement strategies to be effective, major and reliable forms of financial and technical assistance from federal and state governments will be necessary. VACo supports the goal of improved water quality, but will vigorously oppose provisions of any strategy that threatens to penalize local governments by withdrawing current forms of financial assistance or imposing monitoring, management or similar requirements on localities without providing sufficient resources to accomplish those processes.
VACo strongly opposes the imposition of a state fee, tax or surcharge on water, sewer, solid waste or any service provided by a local government or authority.
VACo supports legislation that would delay, from July 1, 2014, to July 1, 2015, the date by which stormwater programs must be put into effect by local governments.
Local Finances
VACo supports the authority of county governments to levy and collect revenue from local business taxes. VACo requests county government representation on all study or legislative commissions that impact local government through local revenue or services. VACo opposes mandated new or expanded funding requirements on counties.
Health and Human Resources Funding
VACo supports state policies and funding to ensure the Commonwealth's at-risk families have access to high quality and appropriate services. The Commonwealth should fully fund localities for state mandated human services and provide the necessary program flexibility to enable localities to provide comprehensive and case-tailored services.
Devolution of Secondary Roads
VACo vigorously opposes legislative or administrative initiatives that would transfer to counties the responsibility for the construction, maintenance or operation of new and existing roads.
Local-State Transportation Funding and Cooperation
With passage of HB 2313 by the 2013 General Assembly, additional fiscal resources were identified to provide funding for the Commonwealth's broken transportation program. While we believe this historic legislation is a step towards addressing our infrastructure needs, we remain concerned about the lack of secondary and urban construction funding.
Due to legislative changes in 2012, the Commonwealth Transportation Board (CTB) has the authority to allocate up to $500 million to priority projects before funds are provided to the construction fund.  It is recommended that this set-aside be eliminated or modified to ensure equitable distribution of funds to each region. Additionally, due to this provision, the secondary and urban road programs are not expected to receive new funds until FY 2017.  This is concerning, as our localities have not received funds for this program since FY 2010. Another concern provided VDOT and the CTB the ability to decide whether a local transportation plan is consistent with the Commonwealth's priorities. While efforts to better coordinate local and state transportation planning are appreciated, we want to ensure that land use planning remains a local responsibility.
Click here to read the 2014 VACo Legislative Program in it's entirety.