September 2, 2015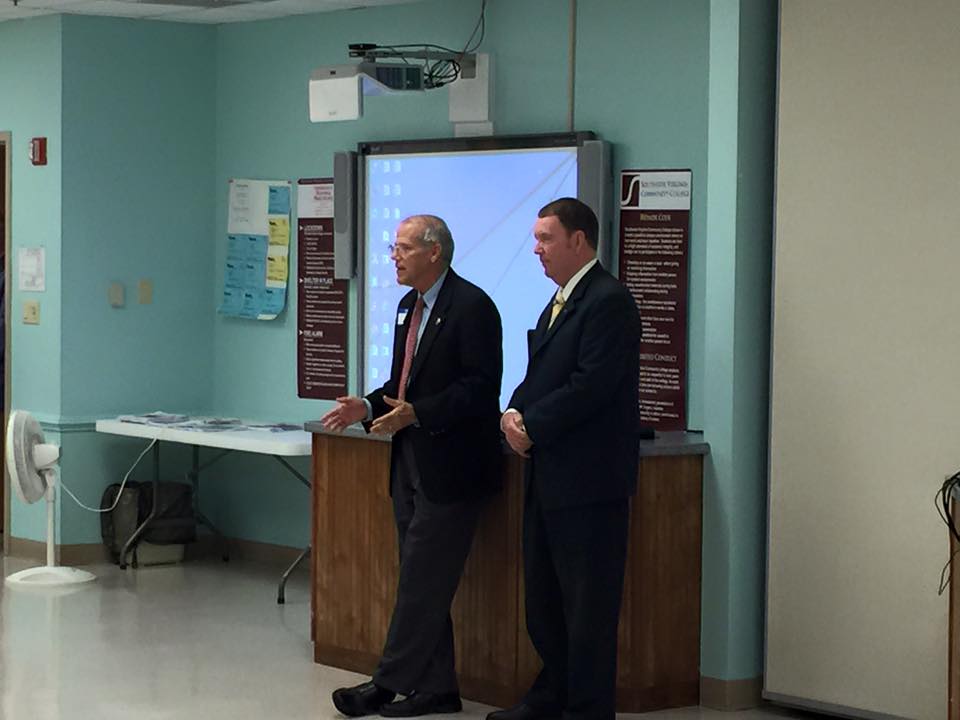 More than 40 local government leaders convened on August 25 in Brunswick County for the VACo Region 4 Legislative Meeting. Charlotte County Supervisor and Region 4 Director Nancy Carwile moderated the event.
Senator Frank Ruff and Delegate Tommy Wright attended and took time to answer questions from county representatives on workforce development and education challenges. Both legislators emphasized the importance of working together as a region on important issues.
Jeff Reed, Executive Director of Virginia's Growth Alliance, discussed his organization's regional economic development marketing efforts. Reed expressed that the major challenges the region faces are access to natural gas, cellular coverage, access to capital funds and local businesses' lack of web presence. But Reed also shared new opportunities that the region is experiencing such as the Atlantic Coast Pipeline, the new shell building in Mecklenburg County and the revolving loan fund created through the Southside PDC and the state's Department of Housing and Community Development.
On the local front, a Nottoway County official expressed concern regarding the release of violent sexual offenders from the Virginia Center for Behavioral Rehabilitation into the community. In addition, when these offenders commit crimes in the state facility, they are then transferred to the regional jail where the costs to incarcerate become Nottoway County's burden.
Several counties shared concerns over the heavy reliance on SOL testing that is driving some parents to home schooling. Other counties in the region expressed appreciation for VACo efforts to eliminate local aide to the Commonwealth. Another major area of agreement was rising jail costs and the burden of unfunded mandates.
VACo Contact: Larry Land, CAE