November 20, 2013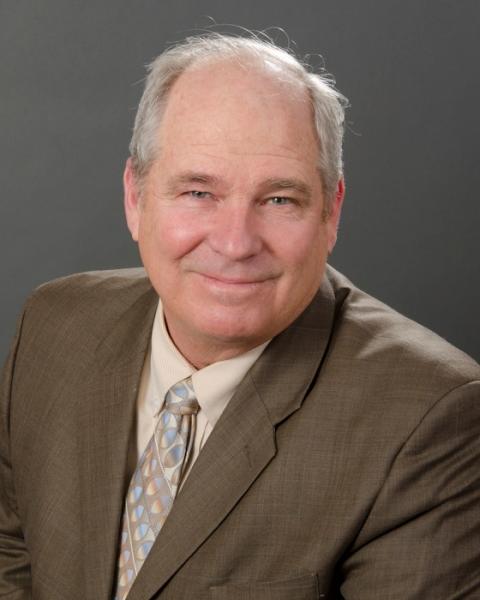 The membership of the Virginia Association of Counties elected Dinwiddie County Supervisor Harrison A. Moody as 2013-2014 President during VACo's 79th Annual Conference in Bath County. Moody and other newly elected officers started their terms at the association's Annual Business Meeting on Nov. 12.
Moody succeeds Middlesex County Supervisor John D. "Jack" Miller, Jr.
Moody becomes the second president from Dinwiddie County and the first in nearly 60 years. C. Harrison Zehmer served from 1957-58 and was Moody's second cousin once removed.
"I'm humbled that the VACo membership has elected me President," Moody said. "Although being VACo President comes with its opportunities to network with key stakeholders in the legislative and executive branch, the important part is my service to VACo membership. I will do my best to serve VACo members with enthusiasm, humility and resolve."
Moody has served as Dinwiddie County Supervisor since 1987 and was selected chair six times during his tenure. He also served as vice chair six times.
"Harrison is longtime leader of VACo and his vast experience in county government is an asset to the association," VACo Executive Director James D. Campbell said. "Harrison is a proven leader and knows the issues that concern our counties. His work with NACo also gives him a broader perspective that will serve our members well. VACo is fortunate to have Harrison Moody as its president."
Among his many accomplishments on the Dinwiddie County Board of Supervisors is the establishment of major industry leaders in the County. Moody was instrumental in bringing in a Wal-Mart Distribution Center, an Amazon.com fulfillment center and Chaparral Steel production facility (now Gerdau Ameristeel) to Dinwiddie County.
Moody is also proud of the county's Dinwiddie Sports Complex, which provides recreation for county citizens and also draws thousands each year for regional and national tournaments. The county also has improved its communications with citizens through its advanced website and social media presence. Moody also is an avid supporter of public education providing adequate funding yearly and support for the capital projects the school system has needed during his tenure.
Moody was elected to the VACo Board of Directors in 2001 as the Region 4 representative. Moody has served on the following boards and committees: VACo Agriculture and Environment Steering Committee since 2001; Chairman of the VACo Rural Caucus Committee since 2007; NACo Board of Directors (May to December 2007, December 2009 to July 2010; July 2012 to June 2013 and July 2013 to present); NACO's Agriculture and Rural Affairs Committee (2008-present-currently chair food safety subcommittee); and NACo Rural Action Caucus since 2008 and currently serving as vice chair.
"I feel blessed to be able to serve my constituents every day," Moody said. "In Dinwiddie County, we have a good mix of rural issues and big city issues. I believe my experience in Dinwiddie County has prepared me well to lead the Virginia Association of Counties."
Moody and wife Deborah have been married for 12 years. They have four sons and one daughter.
VACo 2013-14 Executive Committee
President: Harrison A. Moody, Dinwiddie County
President-Elect: Penelope A. Gross, Fairfax County
First Vice President: David V. Hutchins, Carroll County
Second Vice President: Judy S. Lyttle, Surry County
Secretary-Treasurer: Donald L. Hart, Jr., Accomack County
Immediate Past-President: John D. Miller, Middlesex County
VACo 2013-14 Board Directors
In addition to the VACo Executive Committee and Past Presidents, the Board of Directors consists of 24 supervisors representing 13 regions of the state. The terms are on a two-year cycle and the number of directors, per region, is based on the population.
This year, representatives were selected in regions 2, 3, 4, 7, 8, 9, 10, 11, 13.
(Click here for a regional map)
VACo 2013-14 new board members include:
Region 1: VACANT
Region 2: Sherrin C. Alsop, King & Queen County
Region 3: Gilbert A. Smith, Charles City County
Region 3: Arthur S. Warren, Chesterfield County
Region 4: Nancy R. Carwile, Charlotte County
Region 7: Steven E. Nixon, Culpeper County
Region 8: John D. Jenkins, Prince William County
Region 8: Jeffrey C. McKay, Fairfax County
Region 8: VACANT
Region 8: VACANT
Region 9: William B. Kyger, Rockingham County
Region 10: Mary W. Biggs, Montgomery County
Region 11: Charlotte A. Moore, Roanoke County
Region 12: VACANT
Region 13: Larry R. Mosley, Lee County
Past President: Catherine M. Hudgins, Fairfax County; Robert R. Adkins, Wise County