Blue Line Solutions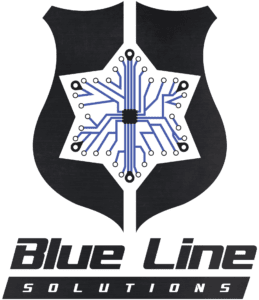 Blue Line Solutions' TrueBlue Highway Safety Program in School Zones and Construction Zones is not about revenue generation.
Their photo speed enforcement public safety program is a data driven, solutions approach that includes public information and education throughout the life of the program and a 30-day initial warning period in new programs before citations are issued.
This short video outlines their background, mission, and remarkable program results: https://youtu.be/xamPdkBCa0U
The Blue Line Solutions Mission:
We Strive for Zero
Zero Injuries
Zero Fatalities
Zero Crashes
Please contact Greg Hogston for more information: ghogston@bluelinesolutions.org or 276.759.8064
---
Blue Line Solutions Premier Partner Spotlight Series
VACo's newest Premier Partner, Blue Line Solutions, offers a TrueBlue Highway Safety Program that can be implemented in School Zones and Construction Zones, where data has shown that drivers are unaware that their driving behavior is not in alignment with public safety.
A key element of this program – drivers are first educated through several media outlets, that their driving patterns through these zones need to change to keep their communities safe.
The education has had a profound and positive effect on driving behavior.
To learn more about the public safety benefits of this program, please join VACo Executive Director, Dean Lynch, and Blue Line Solutions' Fonder & CEO, Mark Hutchinson, as they dive into the data and the results.
---
Blue Line Solutions Part One | Introduction

---
Blue Line Solutions Part Two | PE&I/Public Education & Information

---
Blue Line Solutions Part Three | LIDAR

---
Blue Line Solutions Part Four | ALPR Cameras