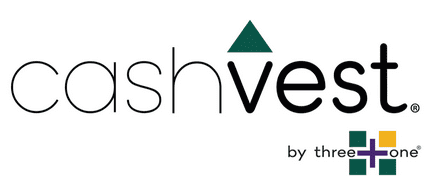 cashVest® by three+one®
A NACo and VACo best practice, cashVest® by three+one® brings operational efficiencies to liquidity management for public-finance officers. cashVest is the approved analytical tool that helps public entities maximize the value of public funds—and provides greater peace of mind in the process. Our work with public entities has brought back over $400 million to the communities we serve.
Tyler Frame, Senior Relationship Analyst tdf@threeplusone.us
180 Office Park Way, Pittsford, NY 14534
585.484.0311  |  www.threeplusone.us
Top 10 Attributes Of A Well-Run Treasury Department
three+one® vice president, Mike Ablowich has worked in public financial management for nearly 30 years as a State Treasurer, State Budget Director, and technical advisor to numerous national treasuries in developing and transition countries on behalf of the United States Treasury Department. He shares his wealth of knowledge with 10 attributes for you to focus on that will improve your operations and internal controls while delivering important benefits to your stakeholders and staff.
Emphasizing innovation in the marketplace is necessary, Mike notes, "There's a big difference between working in your business and working on your business." Being open to innovation and "working on your business" is the first step to improving your operations. His presentation will provide you with some ideas to consider as you plan for strategic initiatives to improve your finance office.
WATCH NOW to discover some new ideas for improving your operations and innovative ways to harness the power of your own financial transaction data.
https://threeplusone.us/2022/11/01/top-10-attributes-of-a-well-run-treasury-department/