Aetna

Coping with the Coronavirus
It is completely normal to have questions about coronavirus, and even feel worried or anxious. This is especially true in a situation with several unknowns, and where information is developing rapidly. We are human, after all.
However, keep in mind we've worked through stressful situations before. And now with coronavirus, the best approach is to acknowledge your concerns but find ways to harness your anxieties. Aetna Behavioral Health's Resources for Living has developed a variety of resources with recommended exercises and readings to help.
For example, utilize the CALM approach.
Use your coping skills
Focus on what you can control and emphasize activities that help you stay positive and distracted. This can be diving into a book or movie, doing yoga or a mindfulness exercise and connecting with others (even by phone, if an in-person gathering isn't appropriate).
Be aware, but not obsessed
Stay informed about coronavirus but keep to a normal routine as much as possible. Taking in too much information could be overwhelming – especially if its conflicting – and avoid engaging in gossip or rumors.
Learn from reliable sources
Rely on resources that you can trust, such as the World Health Organization or Centers for Disease Control.
Social media, on the other hand, can lead to questions and confusion.
Monitor yourself
Continue to take care of yourself, which includes healthy eating, regular sleep and exercise. These activities also help reduce stress.
In addition, while it's important to stay away from other people who are ill – or healthy, if you're not feeling well – don't protect yourself to the point that you're isolating yourself. That can lead to unnecessary anxiety.
Remember, you are not the only one that is facing these unknowns and feeling anxious at the current moment. Continue to support your family and friends and accept their help as well.
Below please find additional tools from Resources for Living (RFL) to help take control of coronavirus and manage your mental and emotional health.
CLICK HERE TO EMAIL MARCUS DUCKWORTH | VP OF CLIENT MANAGEMENT
---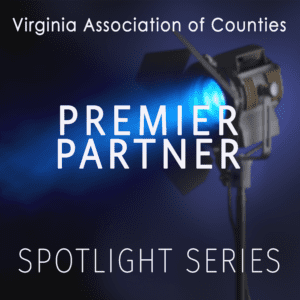 CLICK HERE TO LISTEN TO THE PODCAST
Welcome to VACo's Premier Partner Spotlight. In this episode we speak with Aetna – a leading health care company that is helping public sector employees and retirees on their path to better health. Joining host Dean Lynch are Liz Sampo, Sales Vice President for Group Medicare, and Marcus Duckworth, Vice President of Client Management, Public and Labor Segment.
The trio talk about how Aetna can help Counties and retirees with their insurance needs. They also discuss recent insurance trends and the good work Aetna is doing in communities all over the Commonwealth.
RESOURCES
---