November 18, 2015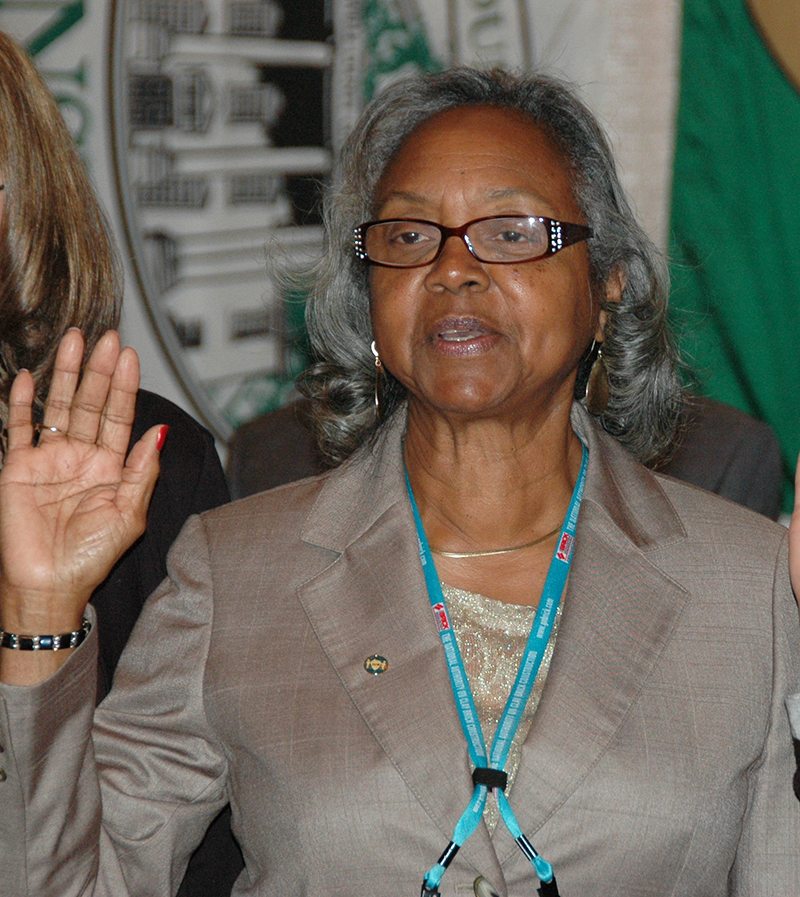 The membership of the Virginia Association of Counties elected Surry County Chair Judy S. Lyttle as 2015-2016 President during VACo's 81st Annual Conference in Bath County. Lyttle and other newly elected officers started their terms at the association's Annual Business Meeting on November 10.
Lyttle succeeds Fairfax County Supervisor Penny Gross. She becomes the first President from Surry County and the third from VACo's Region 1 since 2009.
"It is an honor to lead the association," Lyttle said. "Years ago, being VACo President was not in my future plans but here I am. I'm truly excited about the opportunity, and will do my best to help VACo move forward."
Lyttle is familiar with VACo's educational opportunities having participated in the Supervisors' Forum and the Chairs' Institute. She is a 2006 graduate of the Certified County Supervisors' Program.
"I plan to devote some of my efforts to strengthening VACo's Educational Programs," Lyttle said. "I believe in the power of education, and it is my hope that we can help every supervisor become a better elected official through education."
Lyttle became the first African-American woman to sit on the Surry County Board of Supervisors when she was elected in 1999. She currently serves as Chair and also has served as Vice Chair.
"Judy is a quiet but strong presence in our association," VACo Executive Director James D. Campbell said. "Judy takes the time to know her fellow supervisors across the state. She is known for building friendships, learning from others as well as bringing people together."
Lyttle joined the VACo Board of Directors in 2006. She became VACo's Second Vice President in 2013.
"My love for public service has grown stronger over the years because I know I've made a difference," Lyttle said. "I love people and I love serving people. When you have that in your heart, you are able to handle anything with a smile."
Lyttle retired after working 33 years as a Program Assistant and Assistant Manager with the U.S. Department of Agriculture. She graduated from Westside High School in Isle of Wight County and attended Virginia State University. She serves on numerous boards and committees. Lyttle is married to James Lyttle and they have two daughters – Andrea and Darylnet.
VACo 2015-16 Executive Committee
President: Judy S. Lyttle | Surry County
President-Elect: Mary W. Biggs | Montgomery County
First Vice President: William A. Robertson, Jr. | Prince George County
Second Vice President: Sherrin C. Alsop | King and Queen County
Secretary-Treasurer: Donald L. Hart, Jr. | Accomack County
Immediate Past-President: Penelope A. Gross | Fairfax County