December 18, 2015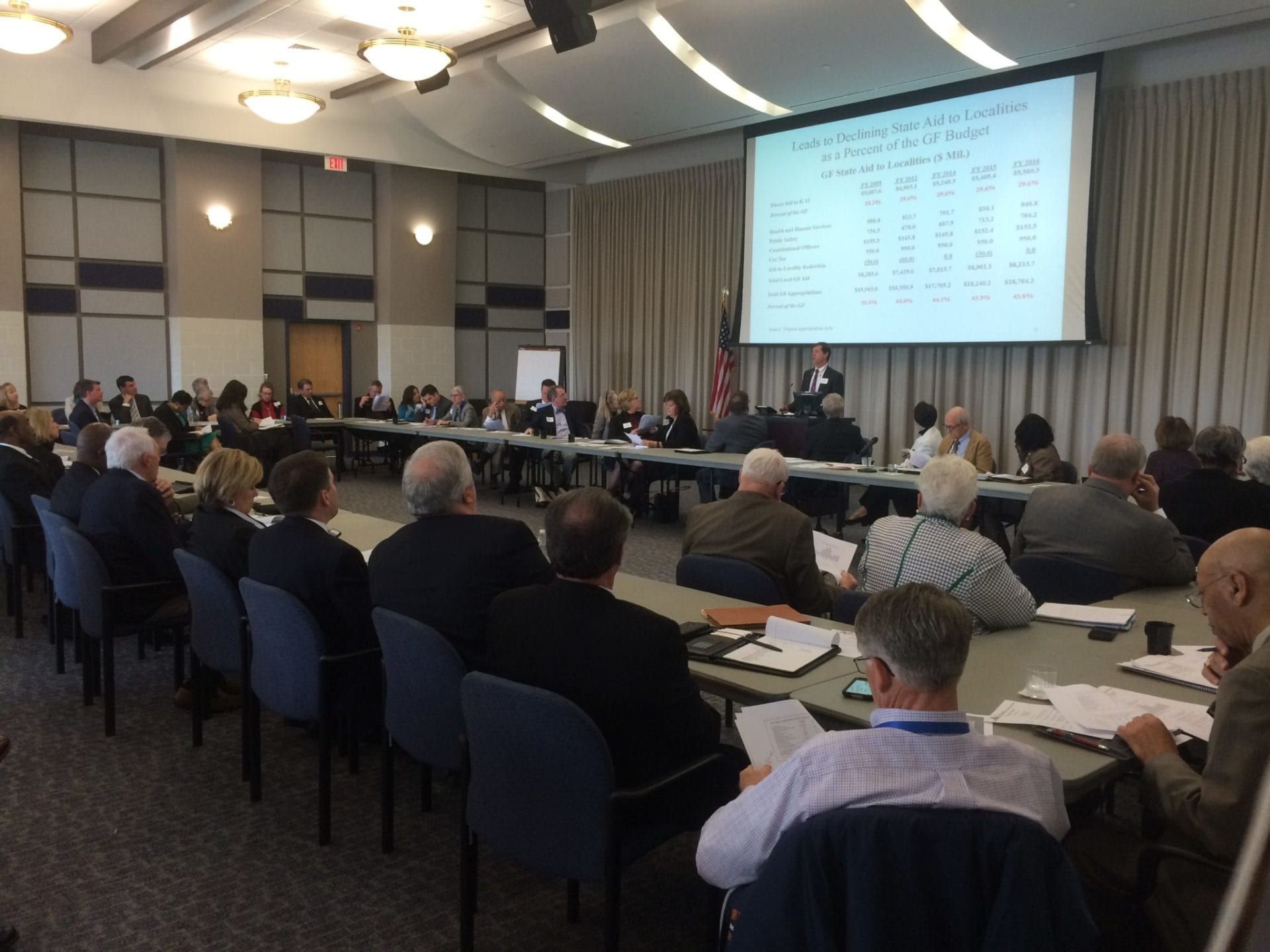 On December 11, representatives from 56 localities mostly in the eastern region of Virginia gathered at the Stafford campus of the University of Mary Washington to focus on the importance of public education.
Fairfax County Board Chair Sharon Bulova presided over the meeting, which included more than 60 members of city councils, county boards, school boards and key staff.
Jim Regimbal of Fiscal Analytics demonstrated how, on a per pupil basis, statewide funding for public education has remained lower than the peak year of 2009.
Ben Kiser, Executive Director of the Virginia Association of School Superintendents, presented attendees with details on the large number of programs eliminated by local school divisions due to budget cuts approved by the General Assembly over the past six sessions. There were additional presentations from various school division superintendents and local budget officers about the impacts of funding cuts on their respective school systems.
The Urban Crescent Coalition's initiative to urge increased funding for K-12 complements VACo's efforts. At VACo's Annual Conference, members adopted as their over-arching legislative priority a statement urging the Governor and General Assembly to pass a budget with significant increases over past years for K-12 funding. Representatives from the participating localities agreed on a communications strategy that would entail submission of a letter signed by all coalition members to the Governor and legislators that also urges increased funding for public education.
VACo Contact: Larry Land, CAE