January 16, 2015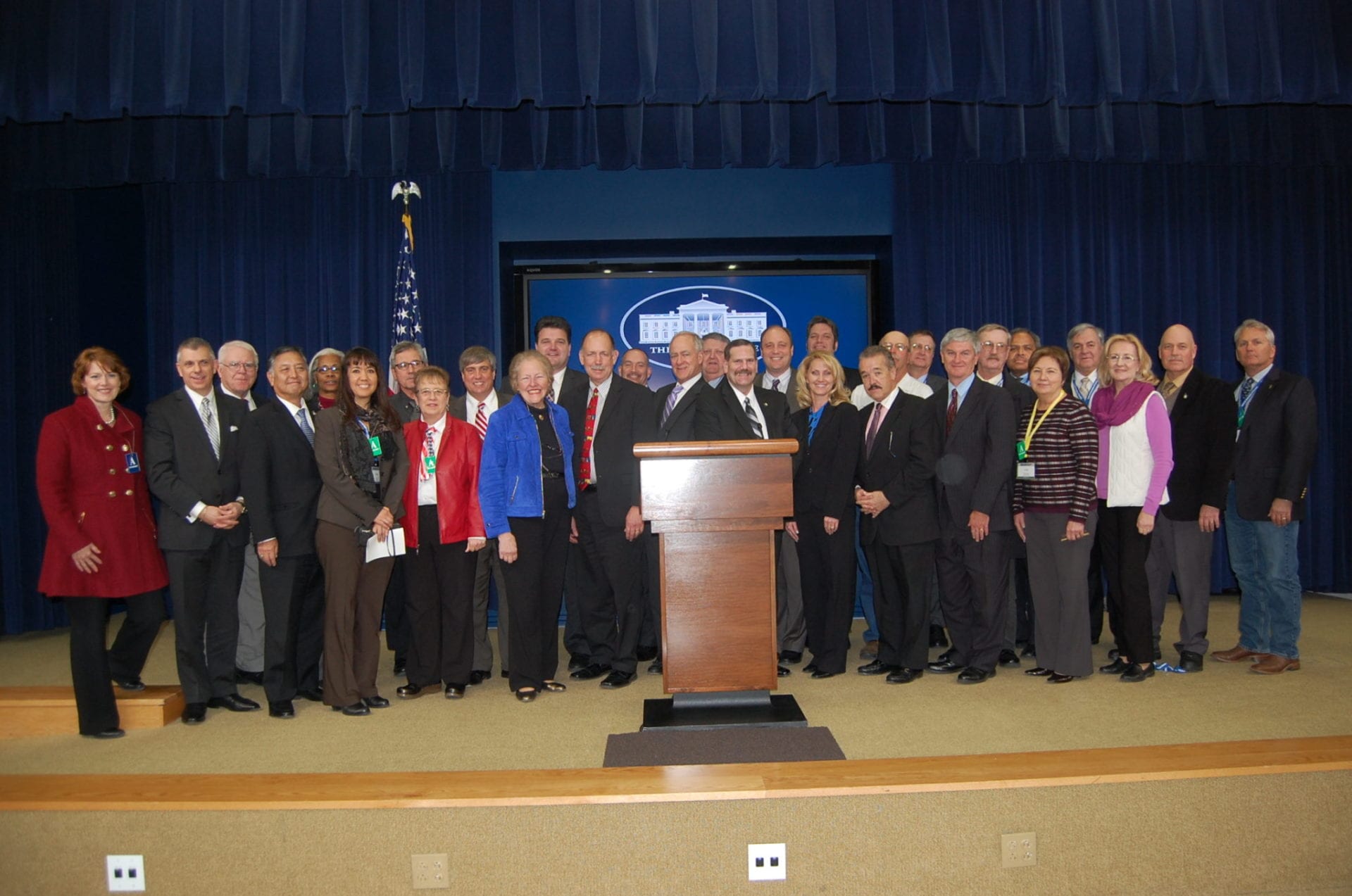 By Penny Gross
VACo President
Last week, I attended the NACo Presidents and State Executives Conference and learned that though national economic trends are improving, county governments large and small are still feeling the effects of the Great Recession. I'm sure this comes as little surprise to you.
The information was part of NACo's County Economic Tracker 2014 report that was officially released on January 12. According to the report, economic conditions are an essential measure of the well-being of county residents. And while the scale may differ from county to county, approximately 95 percent of county economies have not recovered to pre-recession lows. The report also indicates that job growth accelerated in 2014, but only about 40 percent of new jobs are in industries paying above the average county wage. In Northern Virginia, there is job growth in the service and hospitality sectors. But those jobs are lower paying than some of the positions lost as a result of sequestration and reductions in federal defense contracts.
I urge all VACo members to read NACo's County Economic Tracker 2014 report. The analysis identifies patterns of growth and recovery in 2014 across the 3,069 county economies by examining annual changes in jobs, unemployment rates, economic output (GDP) and median home prices.
While at the conference, association presidents and executives gathered at the White House to discuss the county/federal relationships with Jerry Abramson, former Kentucky Lieutenant Governor and the new Director of the White House Office of Intergovernmental Affairs, and his senior staff. One major topic of discussion was housing for homeless veterans and the goal to end veterans' homelessness by the end of 2015. Many jurisdictions have had great success in meeting this goal through rapid rehousing and involvement of nonprofit providers. The Alaska association president noted that many boroughs in her state are so remote that it is difficult to get any services to them at the local level, much less from the feds, and that everything has to be flown in, creating additional costs and challenges. Hearing her stories of flying into remote villages in all kinds of weather made me rethink my view of the drive to Richmond on VACo business!
Whether leading a large county or a small one, county officials are dedicated to creating better communities for their residents and businesses. It is not an easy task. At the conference last week, NACo President Riki Hokama (Maui County, Hawaii) commented that NACo members are "like any big family. We can have our disagreements but, at the end of the day, we all must paddle the boat in the same direction, or we go nowhere."
Virginia counties are heading in the right direction, and creating better communities for all.
VACo Contact: Jim Campbell