November 2, 2015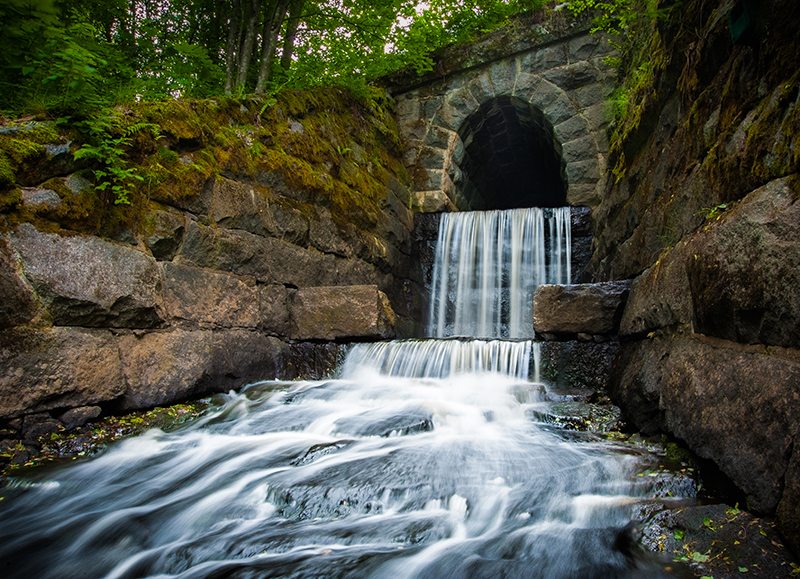 On October 14, VACo's Environment and Agriculture Steering Committee held a special meeting to learn more about the work of the Stormwater Stakeholder Advisory Group (SAG) that was convened early this year by the Department of Environmental Quality (DEQ.) The SAG was formed for the purpose of considering a series of comprehensive changes to Virginia's Stormwater Management program.
Before its October 14 meeting adjourned, VACo's Steering Committee adopted the following policy statement:
"VACo strongly opposes any legislation by the 2016 General Assembly that would amend any or all components of the Stormwater Management Laws that don't fully satisfy the resource and funding need of the Department of Environmental Quality (DEQ) to administer, enforce and maintain the Stormwater Management Law.  VACo further opposes any legislation that would be in conflict with HB 1173/SB 423 that passed the 2014 General Assembly and that would impose any additional mandates or financial burdens upon local government."
The Committee adopted this statement after receiving a presentation from DEQ officials about proposals being considered by the SAG that represent major retreats from the most significant provision in HB 1173/SB 423. This was the legislation strongly supported by VACo in the 2014 session that allowed many rural counties to transfer stormwater management responsibilities to DEQ by "opting out" of the program.
VACo's Environment and Agriculture Steering Committee met five days before a subsequent meeting that was held by the SAG on October 19. At this SAG meeting a majority of its members rejected a proposal (floated during its earlier meeting of September 11) that became known as "opt-in lite." The details of the "opt-in lite" alternative were described in the October 2 edition of County Connections.
In lieu of "opt in lite" most SAG members became more receptive to a proposal that would allow the 54 localities that currently "opt out" of managing their respective stormwater programs to continue with that arrangement. While continuing "opt-out" might appear to be something of a victory for counties with that status, there are a number of other contentious issues still unresolved that affect VACo's members.
For example, one unintended consequence of HB 1173/SB 423 was the so-called "donut-hole," a loophole that obligates "Tidewater" localities with "opt out" status to enforce other stormwater  provisions required under the Chesapeake Bay Preservation Act. Another highly contentious and unresolved issue is the provision in Virginia's Stormwater Management Law – highly unpopular with local officials – that obligates a locality managing its own stormwater program to remit a large portion (currently 28 perecent) of locally generated fee revenues for land disturbing activities to DEQ.
The issue of stormwater will be a major focus during VACo's Annual Conference. It will be a major item on the agenda of VACo's Environment and Agriculture Committee when it meets on November 8. On the following day, there will be a breakout session specifically devoted to the topic.
Any policies and positions embraced by VACo's membership during the upcoming annual conference will be communicated to the SAG when it holds its next meeting on Friday, November 20 at DEQ's central headquarters on 629 Main Street in Richmond. This may be the SAG's final meeting of the year. Originally, the SAG's purpose was to make legislative recommendations for consideration by the 2016 General Assembly.
To date, the Stormwater SAG has not reached final consensus on any important legislative recommendations. One possibility, is that the work of the SAG could continue for an additional year, possibly with a broader membership. The future will be clearer after the SAG's November 20 meeting.
The SAG consists of about 23 members representing diverse interests, including local governments, the environmental community, and developers. SAG members representing homebuilders and developers of commercial real estate strongly support local management of stormwater programs. (Larry Land, the author of this article, is a member of DEQ's Stormwater Stakeholder Advisory Group.)
VACo Contact: Larry Land, CAE