January 7, 2015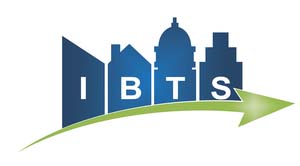 Working together to accomplish what we cannot do individually is not a new concept. However, when resources are scarce, the concept of sharing becomes more practical and more popular. Whether it be our homes, vehicles or our parking spaces, a "sharing economy" can create economic advantage and solve problems.
A shared model for government services, called regional service delivery, is having a similar effect for local governments across America. By sharing and consolidating services, a growing number of local governments are providing faster service, cutting costs and streamlining processes. Regional service delivery is customizable and allows local governments to determine how to most effectively collaborate and pool resources. This "sharing economy" is a means to help governments deliver the services their citizens require on an as-needed basis. As a result of sharing solutions, citizens enjoy real benefits without incurring long term costs or tax increases.
Historically, jurisdictions create their own system and structure to meet their service needs such as building permits, code compliance inspections and administrative support. This individualized approach to service delivery works, but can become challenging to efficiently and effectively maintain. Often jurisdictions struggle to find and retain qualified staff, have trouble keeping staff current on important guidelines and training and are faced with seasonality in their workload needs. Fortunately, the municipal services required are common across America, allowing the implementation of shared solutions through a regional service delivery approach. This method provides as-needed services from a centralized pool of experts. For some, this may be the full array of services while others will choose a customized bundle of services which meet their unique or seasonal needs.
As you consider regional service delivery, here are three common questions that local governments need to consider.
Click to read the rest of the Regional Services Delivery article.
Take the IBTS VACo Member Survey: The Institute for Building Technology and Safety (IBTS) has teamed up with organizations in the past to provide regional, as-needed building code department and other services to their members. Using boots-on-the-ground staff, IBTS solutions will streamline government projects, reduce risk for non-compliance and free up valuable budgetary resources.
Return the survey to Dana Johnston | IBTS Marketing Manager | djohnston@ibts.org
Click to view agreement between Virginia Department of General Services and IBTS.