October 2, 2015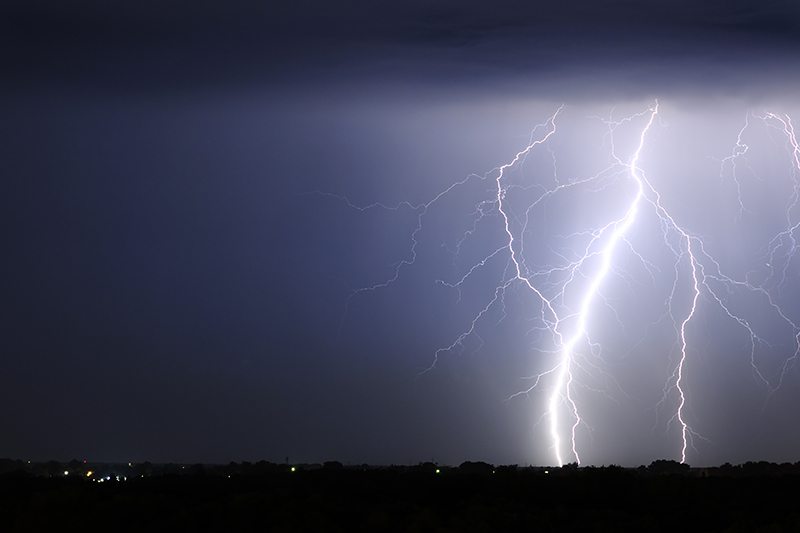 The Stormwater Stakeholder Advisory Group (SAG) that was convened earlier this year by the Department of Environmental Quality (DEQ), held its most recent meeting on September 11.
The purpose of SAG is to consider comprehensive changes to integrate and streamline Virginia's four chief statutes that affect the state's stormwater management program. These four statutes are the State Water Control Law, the Virginia Stormwater Management Act, the Virginia Erosion and Sediment Control Law and the Chesapeake Bay Preservation Act.
SAG is debating several proposals that will change provisions of legislation (HB 1173, Hodges and SB 423, Hanger) passed by the General Assembly (and supported by VACo) during the 2014 session. These companion measures allowed many smaller rural localities to "opt out" of managing local stormwater programs. VACo is committed to preserving the "opt out" provisions of the 2014 legislation.
In previous meetings, SAG considered the following three alternative approaches in managing stormwater programs:
Full Opt-out: A non-MS4 locality may opt out of implementing a stormwater program, in which case DEQ administers the program.  Since Virginia's Erosion an Sediment Control Law would be incorporated within the newly amended Stormwater Management Law, DEQ would assume full responsibility for managing stormwater, erosion and sediment control, and (for the affected localities general east of I-95) stormwater related components associated with the Chesapeake Bay Preservation Act. SAG members representing homebuilders and commercial development oppose DEQ management of local erosion and sediment control programs.
Opt-in: A non-MS4 locality would fully administer all components of a newly consolidated stormwater management program.
Opt-in lite: A non-MS4 locality shares responsibility of managing a consolidated stormwater program with DEQ.  DEQ would conduct water quality and quantity stormwater plan review for stormwater and requirements currently associated with the erosion and sediment control law. Site plan approval or disapproval decisions would be made by the locality.  Localities in this category would retain control over site plan approvals and the entire development process. One important difference between "opt out" under current law and "opt-in lite" is that under the latter localities would be responsible for enforcing long-term maintenance requirements associated with permanent stormwater facilities. Under "opt-in lite" localities, not DEQ, would also be designated as the permitting authority.  Under current law, DEQ serves as the permitting authority for "opt out" counties.
Under "opt in lite," many localities have raised concern that additional financial burdens would be imposed upon them because they would again be responsible for the function of enforcement.  Under the 2014 Hodges/Hanger legislation, "opt out" localities were excused from this function.
In response to these concerns, some SAG members suggested another option called "Opt In Ultra Lite." This alternative would be available only to localities with populations under 17,500, based upon the 2010 census. Under "ultra lite" eligible localities would have an average of five or fewer land disturbing per year that are covered under the General Permit for Stormwater Discharges from General Construction Activities over the past two fiscal years (FY 2015 and FY 2016), excluding single family detached residential structures.
The following is DEQ's summary of the Ultra Lite alternative:
Opt-in Ultra Lite: DEQ would conduct that same plan review for water quality and quantity as it would under the "opt in lite" alternative summarized above. In addition DEQ would assist local governments with enforcement of stormwater facility maintenance requirements in instances of a structural failure with the owner refusing to bring the facility (such as a stormwater holding pond) into compliance, when (A) either the facility is creating an emergency that requires intervention when public health, safety, welfare or the environment are threatened; or (B.) the locality has (1) entered into a maintenance agreement with the facility owner that complied with statutory and regulatory requirements, and which was filed at the courthouse with local land records, (2) kept records of the required facility inspections, and (3) sent written communications to the identified current owner of the facility, seeking compliance with the maintenance agreement. DEQ would then file an enforcement action in the appropriate court.  In either situation (A) or (B), if efforts to force the owner to bring the facility into compliance fail, DEQ would either bring the stormwater facility back into compliance and then place a lien on the owner's property for the cost of the repair, or it would provide funds to the locality to make the needed repairs. In the case of an emergency situation (A), funding would come from the Virginia Environmental Emergency Fund. If a locality pursues all steps outlined in (B), DEQ would not penalize the locality during program review.
Because of the important issues being considered by the SAG, VACo's Environment and Agriculture Steering Committee adopted the following statement for inclusion in its 2016 DRAFT Legislative Platform:  "Any legislation considered by the General Assembly to amend Virginia's Stormwater Management Law during the 2016 session must be fully consistent with the opt-in/opt-out provisions of the legislation (HB 1173, Hodges/SB 423, Hanger) that passed the General Assembly in 2014.  VACo strongly opposes any legislation to amend Virginia's Stormwater Management Law that will result in the imposition of any additional mandates or financial burdens upon local government."
GIVE YOUR INPUT: To give additional consideration to proposals being considered by DEQ's Stormwater SAG, VACo's Environment and Agriculture Steering Committee is scheduled to hold a special meeting on Wednesday, October 14 in the 3rd floor Manager's Conference of the Henrico County Administration Building.
The meeting of the Environment and Agriculture Steering Committee will take place five days before what is likely to be the final SAG meeting on Monday, October 19, between 10 a.m. and 4 p.m. That meeting, where final legislative recommendations are expected to be voted upon by the SAG, will be held in DEQ's Piedmont Regional Office in Richmond's west end.
VACo Contact: Larry Land, CAE (Land is a SAG member)