July 15, 2014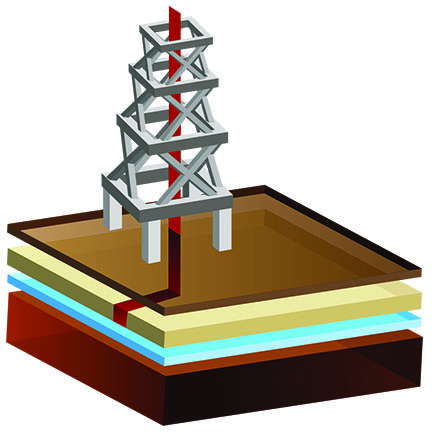 A Gas and Oil Regulatory Advisory Panel (RAP) formed by the Department of Mines, Minerals, and Energy (DMME) met in Richmond on July 2 to continue its discussion of new regulations for Virginia's hydraulic fracturing, or fracking, industry
The meeting was the second in a series initiated by DMME in the fall of 2013. The goal of the meeting was to discuss disclosure requirements for chemicals used during the fracking process. Following a presentation on fracturing fluids by Nabors Servicing Company, the panel conversed about its "discussion document," which contains draft amendments to Virginia's regulations on gas and oil drilling.
In addition to disclosure of chemicals, the issue of transparency about the permit-approval process emerged as another major concern among RAP members representing local government and the conservation community.
To ensure proper notification of local officials when fracking operations might occur, there were discussions among RAP members about possible provisions in DMME's regulations that would require direct notification of local governments when an application for a permit to frack is submitted to DMME for approval.
While RAP members appeared to be in general agreement that this provision is necessary, it was not added to the document due to concerns over whether DMME has the legal authority to incorporate such provisions in its regulations.
The RAP is also conscious of the fact that it is attempting to develop a state-wide policy, not just regional policy, and therefore is actively considering issues and perspectives from all regions of Virginia.
The panel did reach agreement on the following proposals:
• Service companies should be required to disclose the chemicals used during the hydraulic fracturing process, as well as the proportions of those chemicals used, to DMME
* Chemicals and proportions determined by DMME to be trade secrets shall be treated as confidential
* Chemicals and proportions that DMME does not grant trade secret protection shall be treated as public record and will be published as such
• Virginia should require the use of FracFocus by service companies and operators for post-fracturing disclosure of chemicals used during the fracturing process
• DMME should create and operate a secondary regulatory database that is complementary to FracFocus
• Pre-Fracking disclosure of chemicals planned for use  during the fracturing process should be required of the operator of a well site with the ability to provide supplemental permit forms in the event of a change in plans on the part of the operator
• A list of chemicals likely to be used, as well as the proposed location of the well, should be published when a permit application is submitted to DMME
• A provision requiring the notification of local government authorities of a proposed well site should be added
The panel's next meeting will be held on July 23 in Abingdon, Virginia; meetings are open to the public. The focus of that meeting is planned to be a discussion of industry best practices.
VACo Environment and Agriculture Contact: Larry Land, CAE