June 17, 2014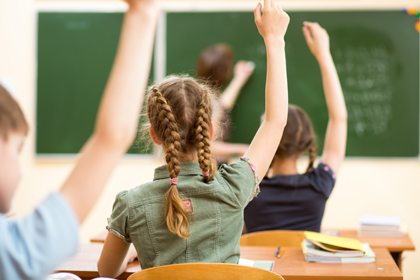 By Larry Land
The Circuit Court of Norfolk has ruled that the law establishing the Opportunity Education Institute (OEI) is unconstitutional on the following three grounds:
"Because Article VIII, Section 5 of the Constitution, vests the authority to establish school divisions in the Board of Education and not the General Assembly, Virginia Code Section 22.1-25 (A)(4) is not constitutional because it purports to establish a statewide school division and because it purports to create a school division that is not supervised by a school board.
"Insofar as Chapter 4.1 of Title 22.1 of the Code of Virginia purports to divest local school boards of authority to supervise public schools within their respective school divisions, it violates Article VIII, Section 7 of the Constitution of Virginia.
"Because Virginia Code Section 22.1-27.6 purports to require local school boards to relinquish control of school property to OEI and because it purports to prohibit school boards from selling real property without OEI's permission it violates Article VIII, Section 7 of the Constitution of Virginia."
OEI was established under HB 2096 (Habeeb), a controversial bill passed by the 2013 General Assembly.  In addition to creating OEI, the legislation also required a school that's been denied accreditation to be supervised by the OEI Board, and not the local school board.  Before a school could be transferred to OEI's supervision, the school would need to undergo a three-year probationary period.  All local funds for managing and operating the school would be managed by OEI.
The suit challenging OEI was brought forth by the School Board of the City of Norfolk and the Virginia School Boards Association.
It is unclear whether the Circuit Court Ruling will be appealed.
Linked here is the actual circuit court ruling. (School Board of the City of Norfolk and the Virginia School Boards Association v. Opportunity Educational Institute and Opportunity Educational Institution Board. Civil Docket Nos: CL14-1002)