July 2, 2014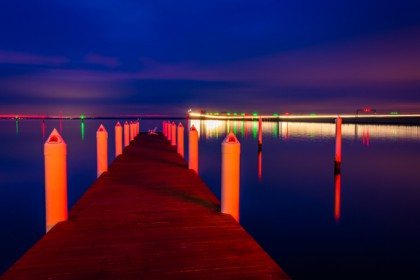 By Larry Land
On June 16 the Chesapeake Executive Council formally approved the 2014 Chesapeake Bay Watershed Agreement.
Signatories to this agreement include the governors of Delaware, Maryland, New York, Pennsylvania, Virginia and West Virginia; the mayor of the District of Columbia and the Director of the U.S. Environmental Protection Agency.
The document lays out 10 goals and 29 expected "outcomes" that aim to reduce nutrient and sediment pollution; free the Chesapeake Bay waters of "toxic contaminants;" sustain populations of blue crabs, oysters, finfish; restore wetlands and other habitats; conserve farmland and forests; and improve public access to education about the Bay and its tributaries.
One outcome in the Agreement commits to "continually increase the knowledge and capacity of local officials on issues related to water resources and the implementation of economic and policy incentives that will support local conservation actions."
Translated, we're hoping this statement reflects a commitment to provide local governments with the financial and technical resources necessary to upgrade local stormwater systems and wastewater treatment plants and other functions necessary to improve water quality.
The 2014 Chesapeake Bay Agreement represents the most recent iteration in a series of agreements, the earliest of which, was signed in 1983 by the mayor of the District of Columbia, EPA's Administrator and the governors of Maryland, Pennsylvania and Virginia.
The 1983 agreement was simply a one-page document that recognized the need for a cooperative, multi-jurisdictional approach in improving water quality in the Chesapeake Bay and its tributaries. More complex agreements, which contained actual pollutant reduction and other goals, were signed in 1987, 2000 and now, 2014.