May 19, 2014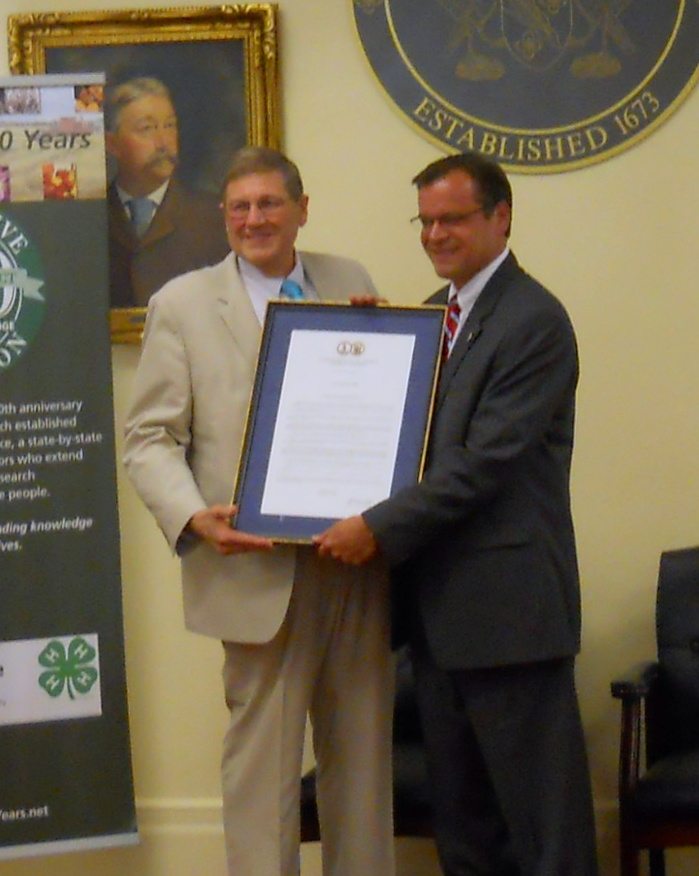 Former VACo President Jack Miller was presented on May 6 with HJ374, which detailed his years of dedication and service as a local leader.
Delegate Keith Hodges honored the chairman of the Middlesex County Board of Supervisors with the resolution. Miller was thanked for leading VACo with "integrity, determination and dedication."
Congratulations, Jack! Thank you for all you do.