August 20, 2014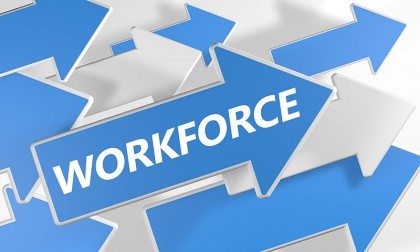 On August 13, Governor McAuliffe signed executive order 23 establishing "the New Virginia Economy" Workforce Initiative.  Secretary of Commerce and Trade Maurice Jones, who is leading the new initiative, gave an overview of the goals and strategies of the initiative at VACo's County Officials Summit on August 14.
The goals of the initiative are to overhaul Virginia's economy in four ways: increasing postsecondary education and workforce credentials, securing employment for veterans, aligning education with the needs of businesses and diversifying the economy. The announcement drew praise from some of the leaders on workforce development issues from both political parties in the General Assembly.
The initiative sets a target of 50,000 credentials, licensures, apprenticeships and sub-baccalaureate degrees earned that meet the immediate needs of Virginia's workforce. The Governor also unveiled "The Patriot Pledge," which will ask 10,000 businesses to sign a pledge of commitment to hiring more veterans.
Workforce challenges are at the top of the county economic development agenda, according to a new study based on a survey by the National Association of Counties (NACo). The NACo report, Strong Economies, Resilient Counties: The Role of Counties in Economic Development, explores the data on county involvement in economic development, plus the opinions and noteworthy practices of county officials.
VACo membership also identified economic and workforce development as a top priority in 2014 and is considering policy for 2015. VACo's Economic Development and Planning Steering Committee met with Elizabeth Creamer, Workforce Advisor to Secretary Jones and Craig Herndon with Virginia's Community Colleges during the County Officials Summit to learn about and provide feedback on the executive order. The committee is in the process of developing policy for the 2015 session of the General Assembly.
County officials with feedback on the executive order and/or ideas for VACo's policy on workforce development issues should contact VACo's Erik Johnston at ejohnston@vaco.org or 804.343.2506.