June 3, 2015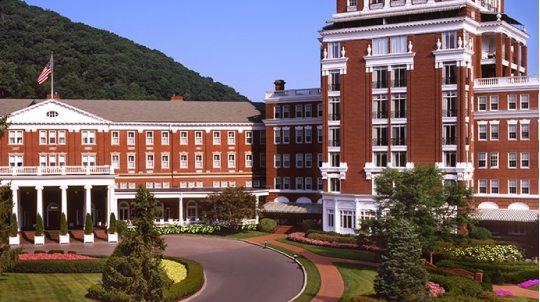 The VACo Conference Planning Committee is scheduled to meet on June 15 to discuss the 2015 VACo Annual Conference. This will be VACo's 81st Annual Conference, and it is scheduled for November 8 – 10 at The Omni Homestead in Bath County. Committee Chair Mary Biggs (Montgomery County Supervisor and VACo Second Vice President) will lead the group's discussion through the agenda that includes a review of the evaluations from last year, session topics, and key note speaker suggestions. The committee will also make recommendations on items such as breakout sessions topics and speakers as well as the conference theme. Once the theme is set, VACo will create a conference logo, which will be released by mid-summer.
If you're interested in joining next year's conference planning committee, or any of our other steering or operational committees, be sure to fill out and submit the Committee Interest form, which will be found in your annual conference tote bag.
Be on the lookout for The Omni Homestead Room Reservation form, which will be emailed by VACo. If you plan to attend the annual conference, but wish to stay at a different location, VACo will soon provide a list of alternate lodging options in the area. Please be aware if you do not stay at The Omni Homestead, no meals are included in your conference registration. Guests staying elsewhere may purchase a banquet ticket for $75.
Conference Registration forms will be sent on Friday, August 14. If you are new to the room reservation and conference registration process, the room reservations at The Omni Homestead are separate from registering for the conference. Receiving your room reservation does not mean that you are automatically registered for the conference.
Should you have any questions regarding the VACo Annual Conference, please call 804.788.6652 or email ccameron@vaco.org or avealey@vaco.org.
We look forward to seeing you there!
VACo Contact: Amy Elizabeth Vealey