Local Government Day
Advocate for Counties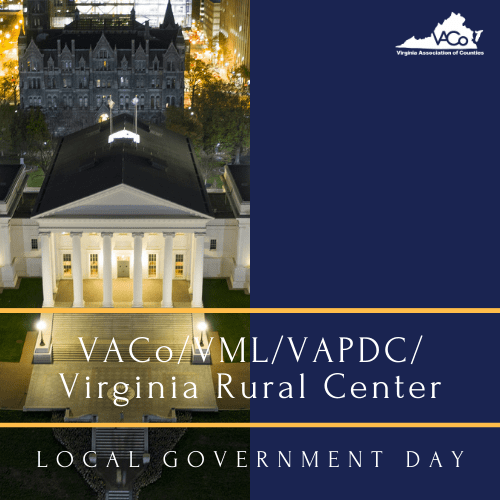 Thursday, February 3, 2022 | Omni Richmond Hotel | REGISTRATION FORM | REGISTER ONLINE
Local Government Day
It's a day for all of us. Counties. Cities. Towns. Planning Districts. It's a day for us to learn how the decisions being made by the General Assembly might affect us. And it's a day to make our voices heard. Attend Local Government Day. Then visit the Capitol to meet with your legislators and observe committee meetings. Later join us for a reception.
Registration Fee
$100 Day Briefing only (Noon – 2pm)
$100 Reception only (530pm)
$150 for both | $175 late registration
AGENDA
9am – VACo Board of Directors Meeting
11am – Registration/Check In
1130am – Lunch
Noon – Local Government Day
Afternoon – Visit the Capitol to speak with legislators
530pm – Reception
Hotel Reservation Details
Lodging costs are not covered in the registration fee. Local Government Day is held at the Omni Richmond Hotel, 100 South 12th Street, Richmond, VA 23219. Room rates start at $162 (single room occupancy). To reserve a hotel room, call 804.344.7000 by January 24, 2022, with this code: Government Legislative Day 2022 Group or reserve a room at this Omni Richmond Hotel link.
REGISTRATION FORM | REGISTER ONLINE
---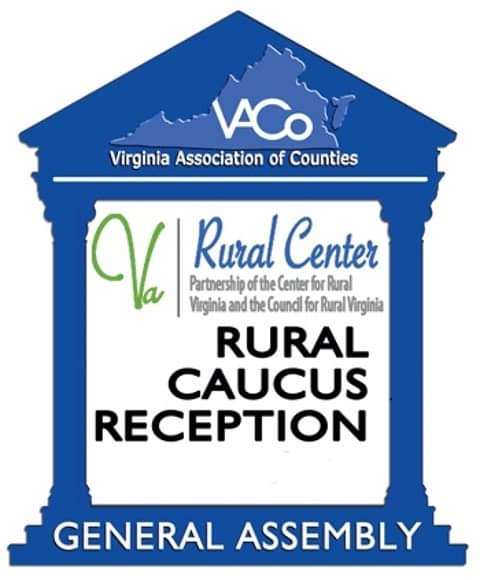 February 2, 2022 | 530pm – 8pm | Omni Richmond Hotel
REGISTRATION FORM | REGISTER ONLINE | OMNI HOTEL ROOM FORM
Also, join us on Wednesday, February 2 for the Rural Reception hosted by VACo and the Virginia Rural Center. Discuss issues that impact rural Virginia with colleagues and legislators while making personal connections with folks from across the Commonwealth. Register today online or fax the Registration Form to 804.788.0083.
We look forward to seeing you at these two exciting events during the 2022 General Assembly Session.
VACo Contact: Valerie Russell