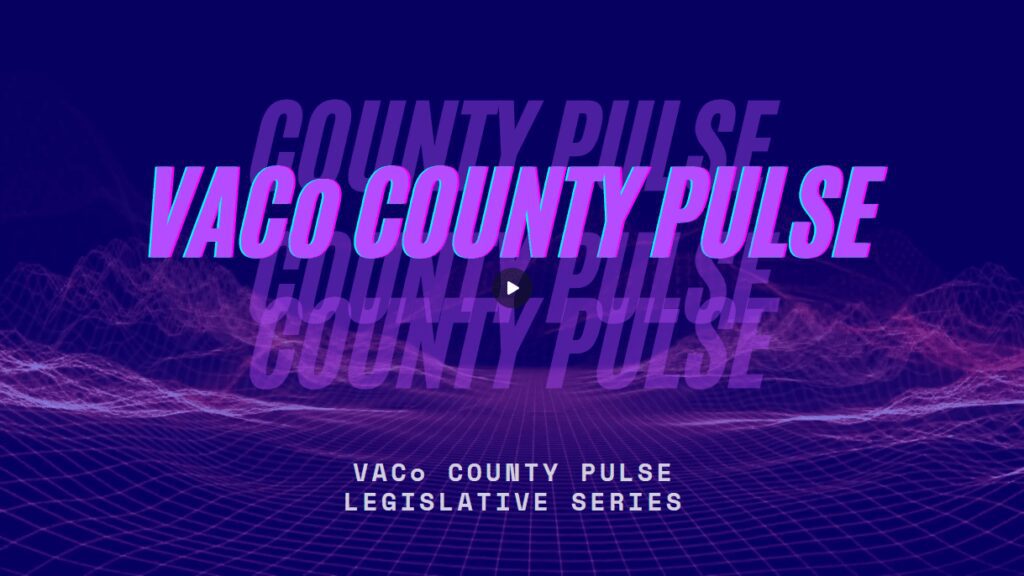 Welcome to the VACo County Pulse Legislative Series
Episode 4 – Utility-Scale Solar
Virginia's goals to reduce carbon emissions include significant investment in large-scale solar installations. VACo Director of Local Government Policy Joe Lerch provides the latest update on changes in law that provide counties additional tools to address impacts as well as enhanced revenue options for local consideration.
Here's a Capitol Contact summary that details the changes in law to solar.
And here's the link to a County Connections story on the change in the state depreciation schedule for solar equipment.