July 2, 2014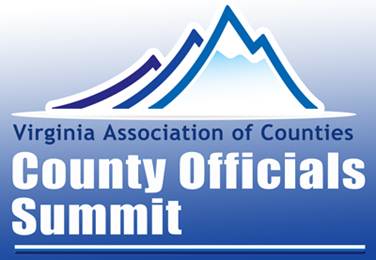 Want to learn about how VACo reaches its members?
Want to learn more about how VACo operates?
Want to learn about how you can be more involved in VACo?
If so, then come join the VACo Leadership Series group at the first meeting on the County Officials Summit agenda. On Thursday, August 14 at 9 a.m. come hear Gage Harter, VACo's Director of Communications, talk about VACo's Communication & Outreach publications and programs.
The Leadership Series was created to show members how VACo works and how they can affect change in the organization. We meet twice a year, during the County Officials Summit and at the Annual Conference to discuss VACo operations and how members can become more involved in the organization, thus making them a better leader both on their Board and within VACo.
We are currently exploring the four pillars of VACo, as laid out in the 2013 Strategic Plan adopted by VACo's Board of Directors. In November, we discussed VACo's Education efforts, and during the August meeting, we will discuss VACo's Outreach & Communication programs. Attendees will learn about all of the communications programs and publications that VACo produces to provide our members with the most up-to-date information that affects their county. Gage will also show attendees how VACo keeps abreast of current technologies and adapts to meet member needs.
Come start your day with a group of members eager to learn how to become better leaders!