January 7, 2014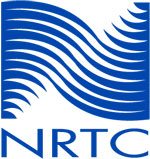 Looking to the Skies to Complete the Broadband Task
In the middle of a communications revelation in which millions of American homes get fast Internet and a host of high-tech applications, there remain pockets of Virginia where no landline broadband service exists.
The goal of federal policy for the last 15 years has been for universal access to broadband and the nation. After billions of dollars of government spending and several billion more from the private sector, the nation is coming very close to the goal, with frustrating exceptions.
Satellite Internet technology offers an affordable, easy-to-install way to finish the broadband job. The National Rural Telecommunications Cooperative (NRTC), which recently joined VACo, would like to help residents in rural counties hook up to the Internet using Exede, a service that offers the most advanced available satellite technology.
According the National Broadband Map, a data base of broadband information provided by the U.S. Department of Commerce, 4 percent of Virginia's population has no access to any landline broadband provider. That compares to a national average of 3.3 percent. Another 10 percent of the commonwealth has access to just one landline provider. These unserved and underserved homes tend to be in the rural and remote areas.
For example, more than 50 percent of Nelson County homes are unserved by landline broadband providers, according to the Commerce Department figures. Another 36 percent there have just one provider. In Highland County on the border with West Virginia, 38 percent have no broadband carrier. South in Buchanan County, 27 percent are unserved.
Even comparatively populated Eastern counties sometimes have significant unserved areas. Surry County shows 87.3 percent unserved.
Exede satellite Internet is unhindered by the lack of landline infrastructure in a given area. It provides 12 megabit per second satellite speeds (superior to all but the most advanced landline technologies today) through a roof-mounted antenna and indoor set-top box. The devices communicate directly with Exede's Viasat-1 satellite, the most advanced of its kind in the world.
NRTC normally offers Exede service in rural America on a wholesale basis through its affiliates in the telephone and electric power distribution industries. However, the opportunity to use satellites to fill holes in broadband coverage for Virginia and other states has prompted NRTC to augment its business model.
NRTC now provides Exede service directly to consumers in unserved and underserved areas. It will seek out local companies that are able to handle installation, providing work for small businesses.
NRTC would like to partner with counties, municipalities and other civic organizations to promote the service and help connect residents to the benefit of broadband through satellite.
We can work with those organizations to develop subsidy programs to offset installation and monthly service fees for residents. And, we can develop a technology path to ensure that residents can upgrade to other technologies should they become available.
Satellite communications makes the world seem smaller. Sounds and images from around the world bounce off of satellites all day and reach every part of the planet. In short order, they could connect Virginia's low-population, remote areas.
NRTC would like to speak with any Virginia community interested in exploring this vision. To find out how, contact Chris Martin, NRTC's Vice President of Member and Industry Relations at 703.787.7288 or cmartin@nrtc.coop.