August 1, 2013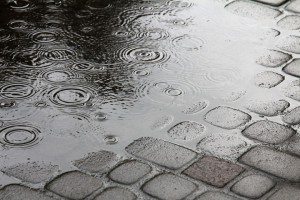 By Larry Land
Pursuant to legislation passed by the General Assembly in 2012 (HB 1065/Sherwood and SB 407/Hanger), all counties are required to adopt their final Virginia Stormwater Management Programs (VSMP) by July 1, 2014.
There are interim deadlines. For example, by Dec. 15, 2013, local governments are required to submit their respective stormwater program financial and staffing plans. These plans will be reviewed by the State Water Control Board.
By April 1, 2014, localities must submit to DEQ their final VSMP ordinances.  These ordinances will also be reviewed for approval by the State Water Control Board.
Several weeks ago VACo sent an e-mail to chief county administrative officers requesting the following information as it becomes available when local stormwater programs are developed over the next several months:
• Estimated program costs:  Both start-up costs associated with hiring new staff, equipment and (and to the extent such information may be available) ongoing operational costs during the first five years of the program.
• Any practical problems your county may be encountering while developing your county's stormwater program.
Please send this information to the attention of Larry Land at lland@vaco.org or call 804.343.2504.