February 19, 2015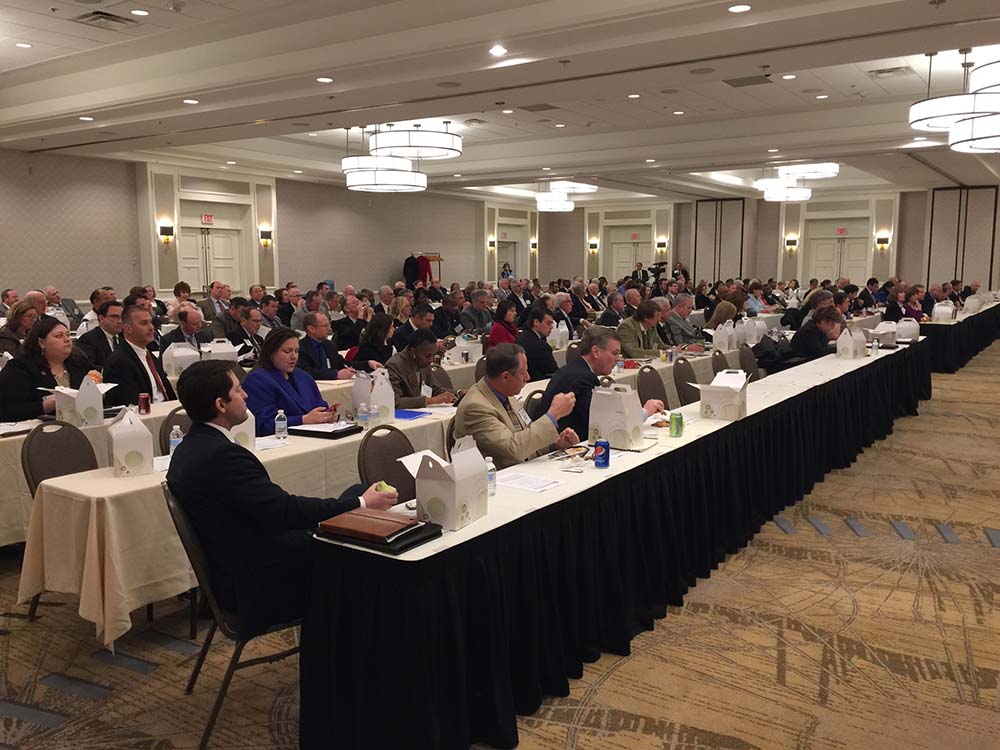 More than 200 county leaders participated in the state legislative process by attending VACo County Government Day on February 5. The event featured a keynote address by Virginia Transportation Secretary Aubrey Layne, staff reports by the VACo Legislative Team and county leaders advocating state lawmakers at the Capitol. The Virginia Association of Planning Districts Commissions was also a partner.
"We're excited to be advocating for Virginia's 95 counties today," VACo President Penny Gross said to attendees. "It's our day to be the face of county government at the Capitol."
VACo issued a legislative bulletin during the event that identified active bills effecting county government. The bulletin provided county leaders with VACo's positions on bills as well as talking points and legislative contacts. Officials then visited the Capitol and their legislators to advocate for counties.
Gross urged her colleagues to use the legislative information to advocate their General Assembly member. She told the crowd, "This is our purpose today."
Read the County Government Day Bulletin