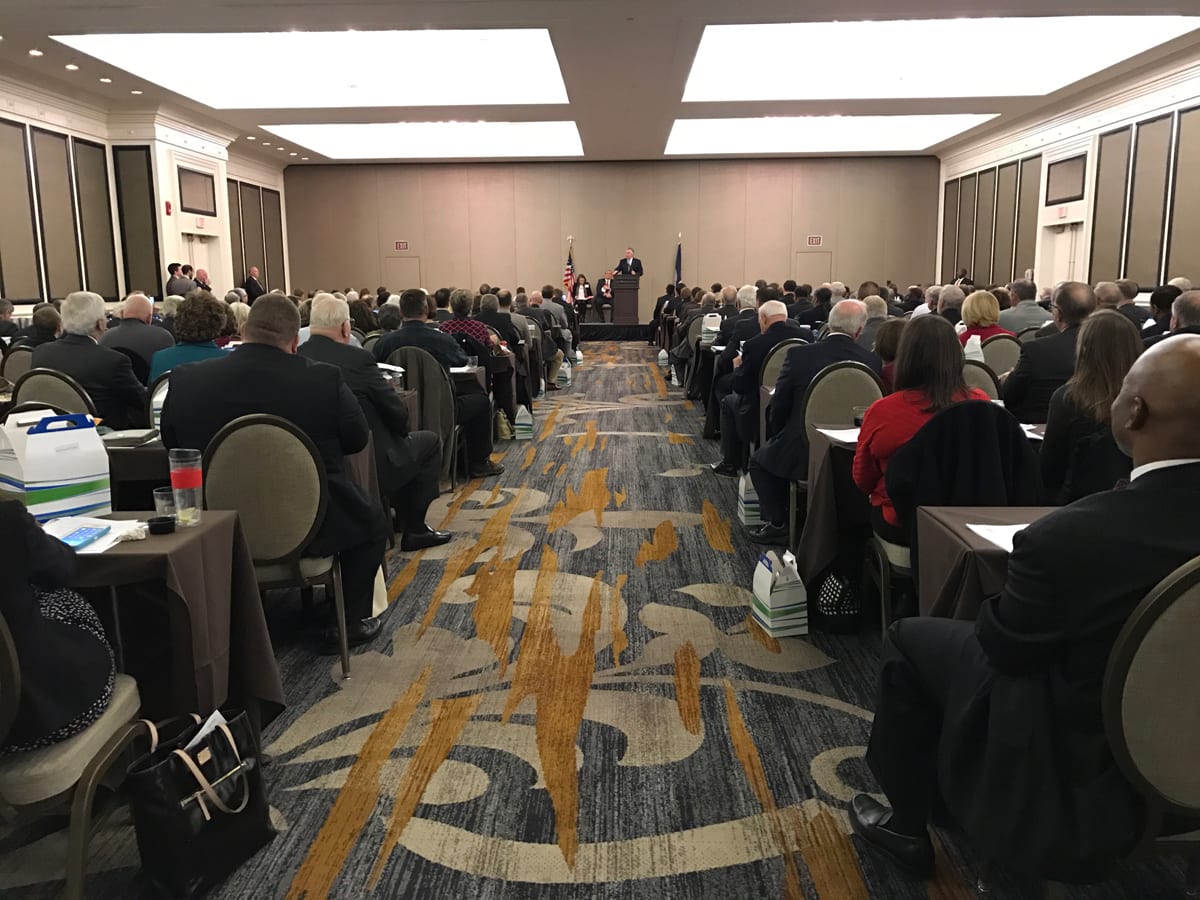 Governor Terry McAuliffe addressed more than 250 county elected officials and staff during VACo's County Government Day.
He encouraged leaders to "get into the game" when it comes to education. The Governor told the capacity crowd that there are 36,000 cyber jobs open today with an average starting salary of $88,000. The Governor said this is a huge jobs opportunity for parts of the Commonwealth that have lost jobs and tax dollars in furniture, textiles, tobacco and coal.
The Governor also highlighted his administration's economic development efforts, including the recent announcement of Nestle USA relocating its U.S. corporate headquarters to Arlington County. The move will create nearly 750 new jobs.
To review VACo's legislative updates – click here for the County Government Day Bulletin.