January 15, 2014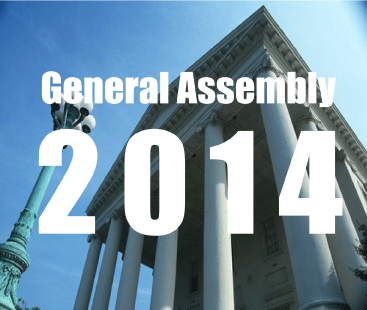 By Dean Lynch
Just two days after his inauguration, Governor Terry McAuliffe told a joint session of the General Assembly that Medicaid eligibility should be expanded in the state.
In addressing lawmakers for more than 40 minutes, Governor McAuliffe said he wants to amend the state budget to expand Medicaid to serve as many as 400,000 uninsured Virginians, many of them working poor.
McAuliffe said, "we will forgo $2.1 billion annually in federal funding over the next three years," if the state fails to expand. Under the Affordable Care Act, the federal government would cover the full cost of expansion through 2016 and then taper its share to 90 percent by 2020.
"This money represents tax payments that Virginians have sent—and will continue to send—to Washington regardless of whether we seize this opportunity or not," McAuliffe said.
This issue will be fiercely debated throughout the 2014 General Assembly session.
Republicans have opposed Governor McAuliffe's push to expand Medicaid, noting the program needs reform and the federal government can't be trusted to fund its share of the cost.
House Majority Leader Kirk Cox said getting Medicaid expansion through the House of Delegates is unlikely.
"I just don't see that happening," he told the Associated Press.
Governor McAuliffe also spoke about finding a compromise on diversifying the state's economy as well as improving the state's Standards of Learning tests and strengthening an ethics reform plan.
Governor McAuliffe outlined other priorities such as spending an additional $5 million to help the Northern Virginia area compete for top tier public school teachers, announcing a new goal of conserving 400,000 acres by the end of his term and expecting the Commonwealth Transportation Board to approve his plan to ease tolls set to begin February 1 on the Downtown and Midtown tunnels in Hampton Roads.
Virginia's 72nd governor took the oath of office on January 11, succeeding Bob McDonnell.