April 2, 2014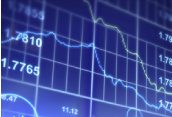 President Obama will use his executive authority to make overtime mandatory for more workers.
He will instruct the Labor Department to revise its regulations to make overtime mandatory for millions of workers whom businesses classify as "executive or professional."
On March 24, the Governmental Accounting Standards Board voted not to delay the implementation of its new standard governing financial reporting for state and local government pensions.
Some stakeholders groups had asked for an indefinite delay, saying it was necessary to allow enough time for related auditing standards to be implemented.