March 6, 2014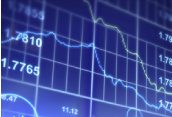 • According to the New York Times more than 40 states in recent years have taken action to bring rising pension costs under control but experts say that in many cases the states have merely deferred costs. None of the states are eliminating their funding shortfall fast enough to keep up with an aging workforce.
• Risk experts from the Society of Actuaries are set to release a report recommending that more complete and accurate information about the financial health of public pension funds be given to trustees and the public.  If adopted, the recommendations will require pension officials to make public the total costs in current dollars of workers' pensions without including any credit for anticipated returns on investments.
• New York's Department of Motor Vehicles has suspended the driver's licenses of 7,850 tax delinquents who owe more than $10,000 to the state. New York has collected $48 million from taxpayers using this method over the last year, after warning the tax payers to settle their debts.