October 1, 2013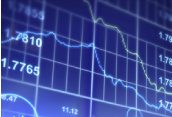 The Government Accounting Standards Board has issued a proposal that is designed to eliminate a potential source of understatement during a state or local government's transition to the GASB's new pension standard.
The proposed statement would require, during transition, recognition of a beginning deferred outflow of resources for pension contributions made between the measurement date of the beginning net pension liability and the beginning of the initial fiscal year implementation.
The proposed statement is available at tinyurl.com/k2qw53o.