August 6, 2014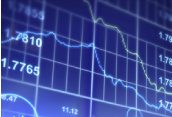 The U.S. Department of Housing and Urban Development (HUD) is offering a $500,000 grant to a small community that will renovate an historic or traditional central business district area by replacing unused commercial space with affordable housing units. Applications are due by August 18.
Also, the U.S. Environmental Protection Agency (EPA) is seeking applications for the 2015 National Award for Smart Growth Achievement.
The competition is open to counties among others that have used smart growth principles to improve communities environmentally, socially and economically. The application deadline is September 5.