July 2, 2014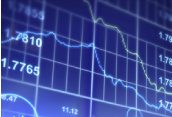 GASB's new  standard for governing  financial reporting  for state and local pensions will be implemented as scheduled. The requirement of Statement No. 68, Accounting and Financial Reporting for Pensions, will go into effect for periods beginning after June 30, 2014. Stakeholders had requested an indefinite delay in implementation to allow time for related auditing procedures to be implemented.
They were concerned  that  governments  in multiple-employer pension plans would receive a modified audit opinion.
Also, newly defined approaches for measuring assets and liabilities issued by GASB will guide the board as it sets up accounting standards for state and local governments.
Concepts Statement No.  6, Measurement of Elements of Financial  Statements, available at tinyurl.com/ox2fjze establishes two approaches for measuring assets and liabilities, initial amounts and remeasured amounts.