May 30, 2014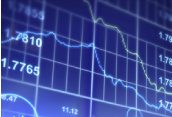 Government/state-owned enterprises is the business sector that reports the most procurement fraud, according to a recent PricewaterhouseCoopers LLP economic crime survey
The increase in more competitive public tender processes unleashes a possibility of fraudulent activity on the part of agents and other third parties.
Almost three-fifths of respondents said procurement fraud occurred during vendor selection and almost half noted that fraud occurred in the invitation to present a quote.
The study found that asset misappropriation is by far the most common economic crime with 69 percent of respondents suffering from it.
Schemes can be as simple as employees stealing inventory or thefts being covered up by marking good inventory as "scrap" and reselling it.