January 15, 2014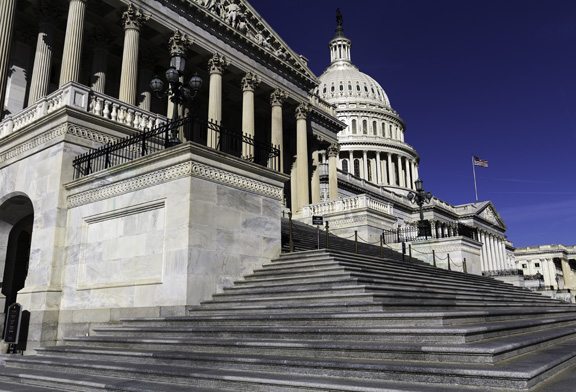 On January 8, VACo and several state counties joined the National Association of Counties' (NACo) coalition letter to urge Congress to maintain support for the Payment in Lieu of Taxes (PILT) program for FY14. VACo also sent out several federal action alerts on this issue in the latter part of 2013 and reached out to several members of Virginia's Congressional delegation.
Senator Tim Kaine responded to VACo's request by signing onto a bipartisan Senate letter in support of PILT. Representatives Bob Goodlatte, Robert Hurt and Morgan Griffith signed onto a similar bipartisan letter from members of the House of Representatives.
In 2013, Virginia counties received $3.2 million in federal funding through PILT and despite the efforts of NACo, VACo and counties from across the country, the federal commitment to counties with public lands is in serious jeopardy for 2014. The federal budget resolution adopted late last year includes a deficit neutral reserve fund placeholder for PILT, but NACo confirmed reports from last weekend that Congressional leaders decided not to include PILT funding in the FY 2014 Omnibus Appropriations bill. This was a major setback as this was the most likely vehicle for PILT funding.
Since 1976, the PILT program has provided critical funding to nearly 1,900 counties in 49 states and three U.S. territories. The PILT program funds offset losses in tax revenues due to the presence of substantial acreage of federal land in their jurisdictions. In many counties, more than 50 percent of their land is owned by the federal government.
Specifically, PILT payments allow local governments to provide critical government services for residents such as education, solid waste disposal, law enforcement, search and rescue, health care, environmental compliance, firefighting and parks and recreation.
Action Needed: Unless Congress acts, counties will have received their last fully funded PILT disbursement in June of 2013.  County officials should contact both their Senators and House Members and urge swift Congressional action to secure full mandatory funding for the Payment in Lieu of Taxes (PILT) program – either in the FY2014 Omnibus Appropriations Bill or another legislative vehicle. More information about the PILT program is available at www.naco.org.