November 2, 2015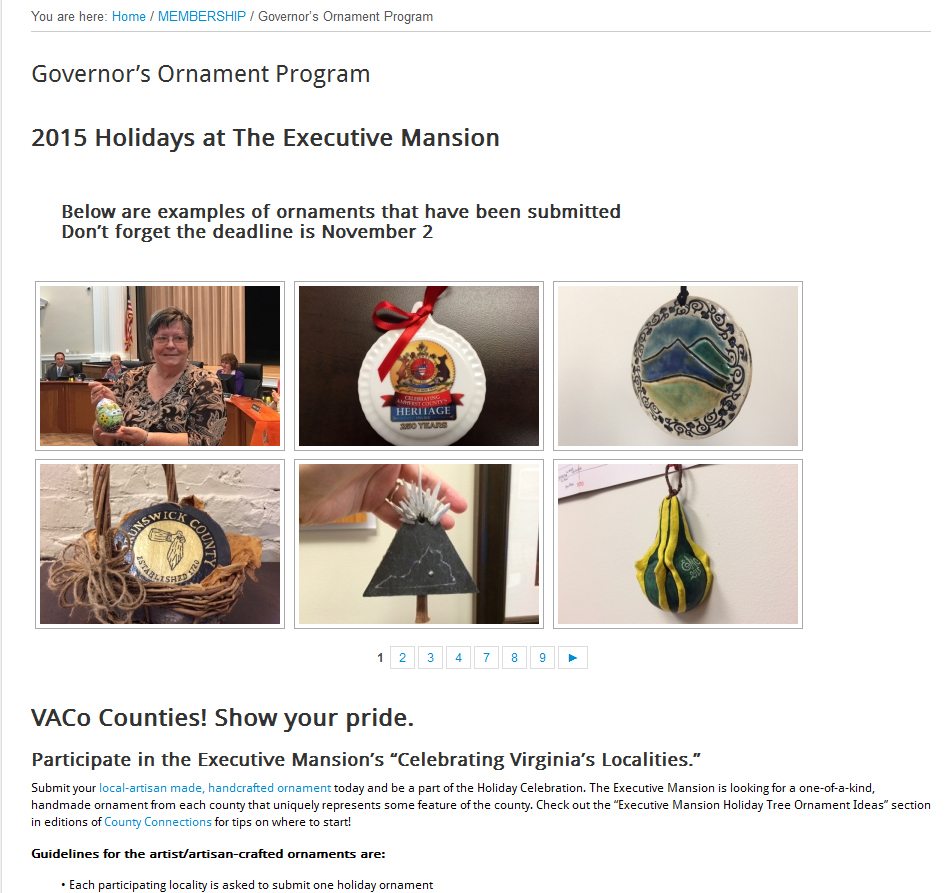 Since taking on this project, VACo has reached out to participating Virginia counties to thank them for their work, and in some cases spoken directly with the artist.
We have heard the background of what inspired the pieces and who worked together to make it happen. VACo team art lovers have truly enjoyed getting to know the features of our member counties that are most important to the artist, and realizing, even more so than before, how great and beautiful our state really is.
Thank you to all who have participated. This was a lovely, very much enjoyed project by the VACo team. Please view our online gallery for photos and descriptions of each submittal. Check back throughout the holiday season for updates as more ornaments arrive. For a list of the full group that will be adorning the Executive Mansion tree, as well as tour schedules, please take the time to view the Executive Mansion Special Events page.
Again, thank you!
VACo Contact: Amy Elizabeth Vealey