The Omni Homestead Resort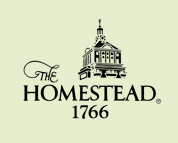 Plan your stay & explore The Omni Homestead Resort's newest features and activities.  Click here for more information on recent renovations and new activities for the whole family.
Download the room reservation request form, fill out and fax directly to the Omni Homestead at:  540.839.7670.  Use this form to get the negotiated VACo conference fee.
Owners Club Cottages – Owners Club2013 – 3 Bedrooms and accommodate up to 6 persons, based on availability
IMPORTANT NOTE:  The room reservation form is just for a room at the Omni Homestead hotel – – it does not automatically register you for the conference.   Conference registration is a separate process and can be done in one of two ways:
     1.)  Download the conference registration form, fill out and fax to VACo at 804.788.0083
     2.)  Register on-line at:   VACo Registration System
     3.)  If you are a registered exhibitor, you do not need to fill a separate conference registration form.  To reserve a room at the hotel, follow the process in number 1 and add "CONFIRMED VACo EXHIBITOR" to the top of your form.
DINING
The Modified American Meal Plan includes breakfast and dinner.  For more information about restaurants, menus, dress codes, etc., click here or call 540.839.3860.
If you plan to attend the banquet on Sunday evening at 6:30 p.m., mark the space on your registration form where indicated and ticket(s) will be included in your name tag envelope.  Banquet cancellations can be accepted up to November 1.
Attendee Name Tags – All conference attendees, guests and exhibitors must be registered and wear their name badge for admission to sessions, exhibit hall, and other activities during the conference.  If you lose your name tag or forget it in your room, you can obtain a new one at the VACo Registration Desk.